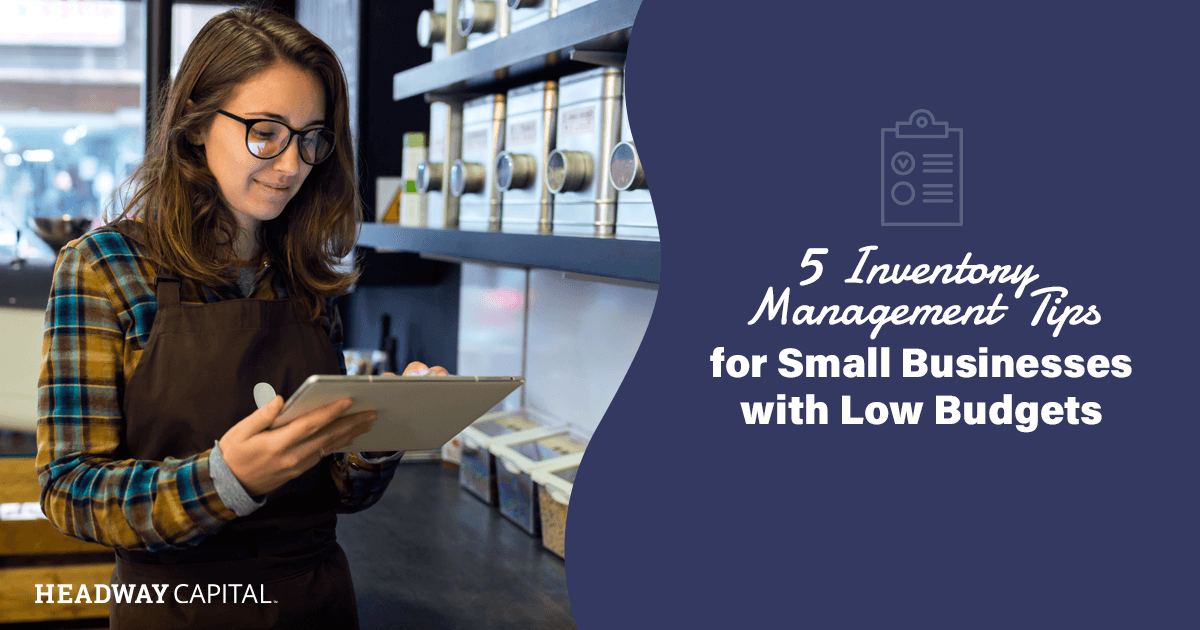 How to Manage Your Inventory on a Tight Budget
Small business inventory management isn't always easy, even under perfect circumstances. When you include variables like economic unpredictability and low sales, shifting demands or supply shortages, things become much more complicated.
Although you'd like to keep all your shelves stocked, it's not always practical or possible. If your budget is very tight and you need inventory to sell, what should you prioritize?
Whether you're adapting to a new business environment, have lower-than-usual income or a reduced budget, we'll help you strategically plan your resources and inventory. Here are five steps to manage your inventory on a small budget.
1. Perform Regular Inventory Audits
Before you invest resources and time to increase or change your stock, it's a good idea to start with a complete physical audit so you know exactly what you have on hand right now. Whether you count by hand, use a simple Excel spreadsheet or an option like this free inventory tracking software, make sure to include every item in your warehouse, backroom and stores.
If you don't already, consider an ongoing quarterly or monthly audit schedule to help monitor and maintain your inventory. While it might seem overly time-consuming, recurring inventory audits can help you:
Quickly adapt to changes and meet customer demand
Keep low inventory overhead costs
Prevent waste/loss or theft
Consolidate orders and sales reports
Order or produce more efficiently
2. Identify and Increase Best-Sellers
It may be tempting to expand your inventory selection, but a wide product variety is more difficult to maintain, store and sell than a few high-volume options. In order to protect your finances and cash flow, consider limiting your offerings to the most popular product that you're confident will sell. You can always test new items as your budget opens up down the line.
If you choose to decrease your product selection, make sure to keep a close eye on your supply so you don't run out. It may also help to have more than one vendor in case you need a quick replenishment or have additional or unexpected needs to fulfil down the line.
3. Always Use the First In, First Out System
When you have old stock you're unable to sell, it becomes a liability to your business. Not only did you spend resources to acquire or make the item, but now you have to use even more to get rid of it. The FIFO (first in, first out) inventory method is essential for cost and resource preservation — it's an effective tactic widely used by grocery stores, restaurants and other retail businesses by using or selling items on a first in, first out basis.
Arrange items in-store so that the oldest stock is closest to the consumer, or consider limiting your online or in-store products to specific items that you need to sell sooner. If possible, only re-order inventory when your current supply is low.
4. Scrutinize Your Data
Use sales reports, cash flow statements and any other available data to identify patterns that can help you strategically plan ordering or production. It may also help to conduct periodic competitive research to learn more about businesses like yours, including what others offer, whether your prices are reasonable and if there are actionable areas of opportunity.
Get to know more about your best customers, including their use for your product and previous ordering trends. Other tools like Google Analytics can help you monitor your website traffic and learn what keywords people used to find your page, which can give you more insight about your audience.
5. Reduce Overhead Expenses With Free Small Business Tools
A cash flow strain doesn't need to put your business at a standstill. Even if you've managed to lower your operating expenses, you can still open up additional capital and manpower with free and creative business technology. Leverage these resources when you're running on a tight budget: