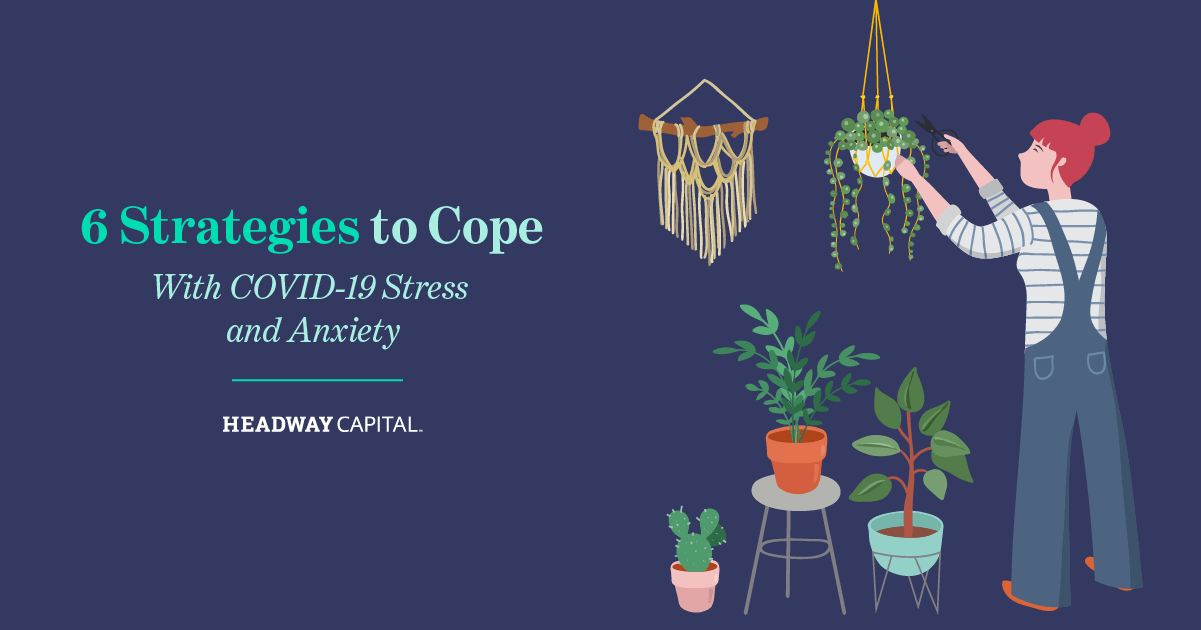 COVID-19 Stress and Anxiety Management Tips for Your Team
The COVID-19 crisis has changed life in every conceivable way for the near future — across the country and world, billions of people now know life as pre- and post-COVID-19.
With the constant flood of negative news, how can you keep your head up? And, whether or not you've temporarily closed your small business, how can you manage a team that's dealing with the same issues?
Although it's completely understandable to have higher degrees of stress and anxiety during COVID-19, there are ways to improve your mood for free. Read our six methods to help manage stress and anxiety right now.
Reach Out to Your Network
With shelter-at-home and social distancing orders, the paradox of feeling collectively alone, together is ever-present. You probably know at least a few people who could use some friendly, lighthearted conversation about any other topic.
Make a point to regularly touch base with your team, network and loved ones. Video chat services like Marco Polo, FaceTime are Google Hangouts are great choices for everyday needs, but these fun and free options can make the next digital hangout more memorable:
Limit News Consumption
Reading and watching news updates can help you stay informed, but too much can contribute to higher levels of stress and anxiety. Additionally, the constant barrage of negative information can add to a feeling of helplessness in an already challenging time.
If you're having trouble managing the flow of overwhelming news stories, take that as a sign to turn off the media for a while. You don't need to log off entirely — you can still stay informed while prioritizing your mental health:
Consider using a timer: Give yourself a media time limit so that you don't go overboard reading too much overwhelming information.
Limit your number of sources: Use one to two trusted sources to filter out unnecessary or duplicated news content.
Turn off news story notifications: Alerts and notifications were designed to capture your attention, but not everything needs immediate consideration.
Help Wherever You Can
Helping others, especially in a time of need, can do wonders for your own stress and anxiety levels. Even if it's just a simple wellness check, you'd show someone that you care, and that they matter. Provide assurance or assistance to your work family, as well.
It might feel as though you're not in a position to help, unless you're a doctor or scientist, but you could have a variety of resources available to you as a small business owner. If you can do more to help, consider donating to these organizations that are helping the COVID crisis, or charities and shelters in your area.
Move Your Body
It's no secret that exercise has scientifically proven stress-reducing qualities, but if you hadn't prioritized physical fitness before COVID-19, now is the time to get moving. Depending on where you live, it may be much harder to get the recommended exercise during the shelter-at-home.
If you really want to use exercise to reduce stress and anxiety, one type is more effective in combating stress at the source — experts suggest autoregulatory exercises, like meditation, deep breathing or yoga, to help manage emotions that cause stress in the first place.
Prioritize Hydration and Nutrition
Physical fitness plays a major in your emotional well-being. You can still eat well if you're staying at home — plant and regrow these foods from your own garden. Food delivery services may still be available in your area. Before you venture out, try to call local stores to see if they have your items. You may also want to ask about delivery options, or look for stores in your neighborhood with curbside pickup services.
Update Your Environment
Your surroundings can easily affect your mood and stress level, even though you might be comfortable at home. Take the time to rearrange your desk for success or start that DIY home project.
Research shows that reducing clutter can also help you manage stress and anxiety levels. Cleaning your surroundings can help you regain a sense of control. Or, doing something as simple as lighting a candle can change your mood — aromatherapy may help you improve stress, anxiety and more.
If you need additional help: