Business Line of Credit
Apply online for a True Line of Credit™ within minutes.
What's your desired credit limit?
$26,000
*This business loan calculator assumes a monthly interest rate of 3.3%. Your interest rate & credit limit may vary based on your application information.
True Line of Credit™ from Headway Capital
Like a small business loan, a business line of credit provides a business with access to credit that can be used to address any business expense. A business line of credit is also similar to a business credit card — you use it as you need it. However, with a Headway Capital True Line of Credit™, you can choose to make weekly or monthly payments and borrow more as your principal is paid down.
Transparent
You'll know what you're getting with a Headway Capital line of credit. Our transparent terms mean no hidden fees and no surprises.
Revolving
A revolving line of credit lets you borrow up to your limit and borrow more as you repay — without having to reapply.
Unique
Our unique underwriting model looks at the big picture of your business and allows us to consider more than just your credit score.
Everyday
Your Headway Capital line of credit is available to you 24/7/365, with funds deposited in your account by the next business day.
---
Credit Line
Up to
$100,000
Repayment Term
12, 18 or 24 months
Payment Frequency
Weekly or monthly
Loan Type
Business line of credit
Clear Cost
Clear payment terms, interest does not compound, no penalty for early payoff
How Our True Line of Credit™ Works
1. Apply in Minutes
Fill out our quick online application in minutes to check eligibility for a line of credit up to $100,000. We'll ask for information like your time in business, annual gross revenue and purpose for funds. We take a holistic view of your business and evaluate your application differently than a bank would.
2. Review & Accept Your Offer
If eligible, you'll receive an instant prequalified offer to review and select your desired repayment term and initial draw amount. Once you've signed the contract, you will be asked to supply three recent months of business bank statements for additional underwriting purposes.
3. Draw Funds
Once approved, the initial draw amount will be deposited into the business's bank account, and you can draw funds up to your available credit limit right away. Because your funds are revolving, that money becomes available to draw again as you repay your outstanding principal balance. Each time you draw additional funds, you will select a new repayment term, and your entire outstanding balance will be re-amortized so you're only paying interest on funds drawn.
Business Line of Credit Qualifications
Customer Reviews
Read More Reviews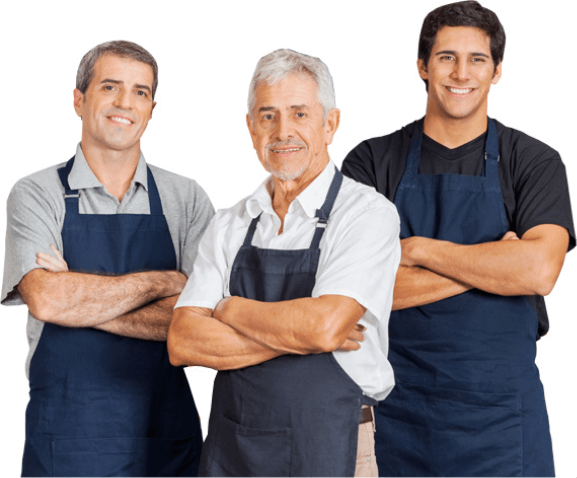 1We will not perform a hard credit pull until after you have submitted the application and signed the contract.