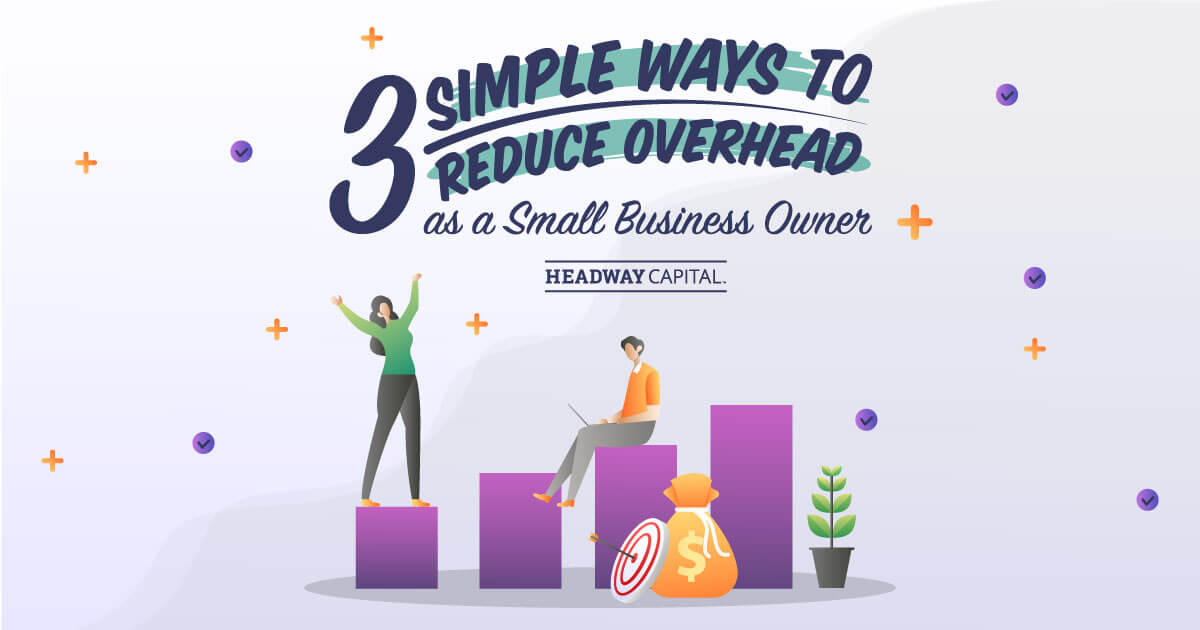 How to Reduce Overhead in Your Small Business
Whether you're just starting out, you've been established for several years or you're in the midst of expanding your current project, as a small business owner, you should always be looking for ways to reduce overhead within your organization. Financial slumps may happen from time to time and there are plenty of ways to overcome them. However, when it comes to day-to-day operations, maintaining a low overhead is crucial to running a successful business.
Overhead costs typically include expenses such as rent, utilities and office supplies. While these items are necessities in order to keep your business afloat, it's possible you're allocating your funds all wrong, and if not managed properly, just one month of high overhead can be crippling to someone who is self-employed or running a small business.
Just because these costs are unavoidable does not mean they can be attainable, as long as you take the right approach when dealing with them. Below, we're sharing three tips on how you can tackle these costs and stay on track to run your business efficiently and effectively.
Take Advantage of Tech
Owning a small business puts you in the perfect position to utilize the latest technology today's world has to offer. Not only is technology convenient, but it can also be super cost-effective. From accounting software, which will ultimately make your life much easier once tax season rolls around, to switching to a mobile business banking option that provides you access to your funds at your fingertips, taking advantage of technology will not only save you time but also cut down on overall cost and allow you more time to spend managing the day-to-day needs of your organization.
If you're reading this and thinking to yourself, "I'm not super tech-savvy how will I navigate these tools?" Have no fear! Most, if not all software programs come with a "how-to" guide for users and 24/7 access to a customer service team to help you troubleshoot. If you're a self-learner and would like to take a stab at figuring things out on your own, there are tons of YouTube tutorials out there that go through programs step by step.
Go Paperless
Not only is sending and receiving important documents by paper  a thing of the past, but also it's something that could be costing your business an absurd amount of money. In case you are not aware of just how much paper could be costing your business, check out these facts. In addition to the money saving component, implementing a paperless system throughout your organization provides you with access to all your documents at the click of a button, meaning less time spent rifling through file cabinets and more time spent getting the job done. Speaking of filing cabinets, setting your business up on a digital platform also allows you to remove the clutter from your workspace so say goodbye to those heavy file cabinets and accordion binders and hello to your neat, organized information which can all be found on your cloud.
Choose Your Location Wisely
You might be attracted to the glitz and glam of a fancy downtown office, but you must ask yourself if this type of location is actually having an impact on the success of your business. When selecting a location, or migrating your current location, you'll want to think about the industry you're in, your target audience, the size of your company and what your current financial position is.
All of these factors come into play, but at the end of the day, keeping cost down is the priority. If you're a one-person operation, you may want to think long and hard about whether or not you even need an office space. Depending on your need to see clients, you may be able to set up an office in your home or utilize local cafes to conduct your business meetings (bonus if they have complimentary WiFi!).
While we've shared several tips on how you can keep your small business' overhead low, this is just the tip of the iceberg. Reducing the overhead of your small business begins with proper budgeting. For more color around checking in on the budget of your business, take our quiz!