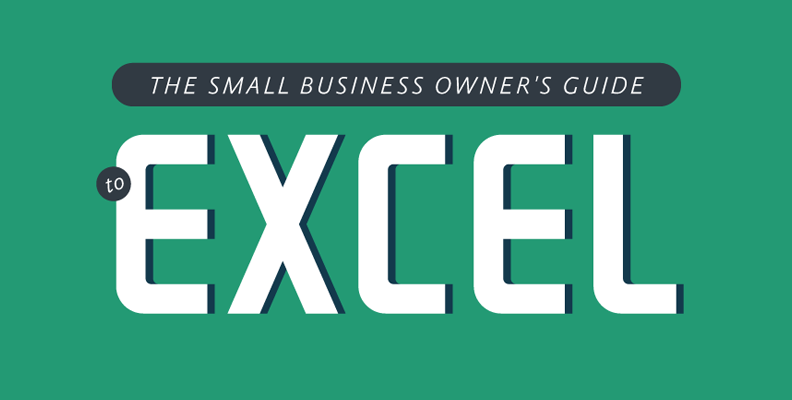 The Small Business Owner's Guide to Excel
Microsoft Excel has been a cornerstone application for businesses since it landed in 1985. For some small business owners, it is a necessary evil – but for others, it's the Swiss army knife of software, capable of being far more useful than it looks on the surface. How can you use Excel to solve everyday problems in your business?
The first computer spreadsheet was invented and coded by a Harvard Business School student named Dan Bricklin in the late 1970s. Bricklin realized that the traditional, manual way of keeping accounts was slow and laborious. By automating elements of the accounting process, Bricklin was able to free up business managers' time to concentrate on more human, creative tasks.
Bricklin's VisiCalc software is said to have been the first 'killer app' – software so useful that you would be happy to buy a whole computer just to access it. Microsoft followed Bricklin's cue and launched Excel to great success in the 1980s. The versatility of Excel and its eventual integration with the rest of Microsoft's Office suite have made the software so popular that Excel is often used as the generic name for 'spreadsheet.'
With Excel, a simple six-column grid can help you track your business's finances. It is straightforward to set up formulas so that the math happens automatically – correcting your totals if you change a figure in the spreadsheet. But that is just the start of what's possible.
These formulas can work across spreadsheets. Once you start to keep an Excel record of your inventory and to create invoices in Excel, the numbers will tally between pages and your spreadsheets should 'speak' to each other. Many small business owners also integrate payroll and cashflow forecasts into this set-up.
But it's not all math. Excel shares similar formatting capabilities with Word and other Microsoft interfaces. Coupled with Excel's grid format, these functions make it straightforward to create working documents such as schedules and equipment inventory lists.
We've put together a thorough guide with the latest ideas and tips for small business owners to make the most of Microsoft Excel. It shows just how much time and effort you can save if you build your Excel workflow one sheet at a time.
It's simple to get started with Excel, and once you're up and running, you'll wonder how you ever got things done the old way.

Sources
Office. (2019). Automate tasks with the Macro Recorder. office.com
Embed This Image On Your Site (copy code below):