Small Business Loans for Retail Businesses
Save Money on Inventory and Expand your Business with a Line of Credit
Select the amount you wish to borrow:
Choose your repayment term
12 months
18 months
24 months
How frequently do you want to make payments?
*This business loan calculator assumes a monthly interest rate of 3.3%. Your interest rate may vary based on your application information.
Two key parts of the retail business are maintaining inventory and riding out the slow periods. You want to stock up on inventory and working capital ahead of holiday shopping or a seasonal sale, but the proceeds won't arrive for some time to come. Small business loans can help you cover your supply needs and provide the flexibility you need to keep up with consumer demand.
How Small Business Loans for Retail Trade Can Help Your Business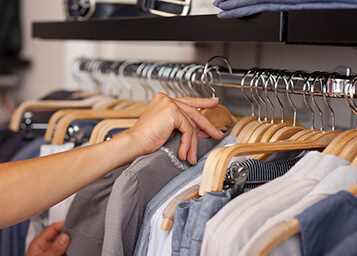 Inventory
Stock up ahead of time to meet any seasonal rush. This can be especially important for clothing and electronics retailers after Thanksgiving, or before back to school sales. Home improvement stores may need to stock up ahead of the summer season.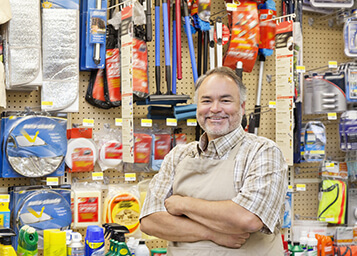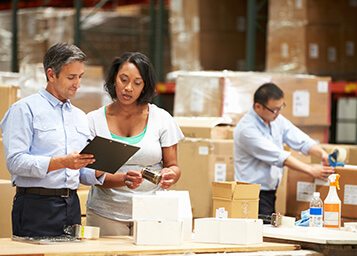 Cut expenses
Buying inventory in bulk can save you money by purchasing items at a discounted price.
Financing for Your Retail Business
When you're looking to get funding for your retail business, the options can seem overwhelming. Depending on your company, you could be considering bank loans, Small Business Administration (SBA) loans, merchant cash advances and business lines of credit, just to name a few.
Because of the nature of the retail industry, lines of credit are often worth seriously considering when you need funds. A good line of credit will let you borrow up to a predetermined limit whenever you need funds, letting you quickly scale to match demand or draw operating funds during slow periods. You also will usually only pay interest on what you borrow, meaning your line of credit doesn't cost you extra when you don't need it.
Get a Business Line of Credit from Headway Capital
Headway Capital offers a true line of credit with no hidden fees for retail businesses, helping them fulfill all their business financing needs. A business line of credit is similar to a business credit card in that you use it as you need it, repaying only what you borrow.
Credit Line
Up to
$100,000
Repayment Term
12, 18 or 24 months
Payment Frequency
Weekly or monthly

Loan Type
Business line of credit

No Hidden Fees
No application fee or non-sufficient funds (NSF) fee

Clear Cost
Clear payment terms, interest does not compound, no penalty for early payoff
Why Choose Headway Capital?