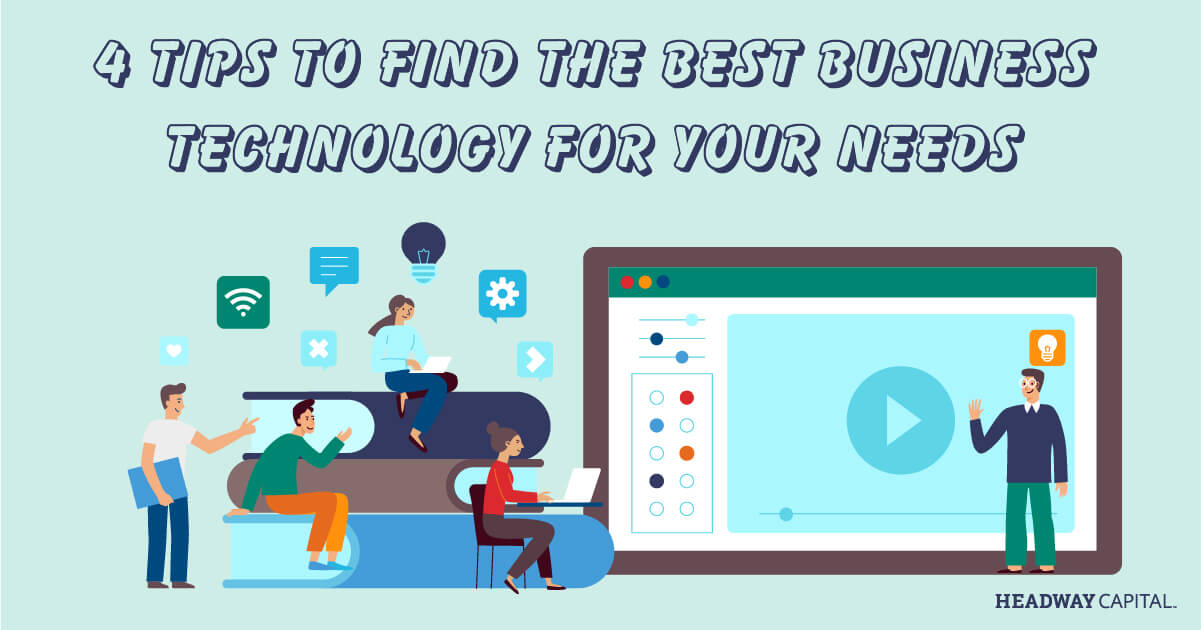 How to Find the Right Tech for Your Small Business
Commercial technology is constantly evolving, from marketing and lead generation tools to advanced security and management systems to help you run your business. But without cash in the bank or some form of business funding like equipment financing, tech investments tend to take a backseat when you have tight margins.
Your small business may not have the budget or manpower to create its own proprietary software, products or other technology to help streamline your business. So when you're using a third-party product, it's important to look for usable features that can help your company thrive.
With a limited budget and resources, how do you know where to start? And what can really help your business save time? We'll help you start small by implementing low-cost and scalable technology. Here's how to integrate tech tools that help you boost productivity, find leads, market your business and more on a small business budget.
1. Start With Free Options
You might be surprised by the abundance of free small business apps and software available right now. These popular free tools were designed to help you market, improve your website and manage your enterprise more efficiently:
Email Marketing
Office and Word Processing Software
Accounting
Internal Communication
Search Engine/Website Optimization, Page Crawling and Analysis
2. Work to Ease Your Pain Points
Before you buy into an expensive technology or product, identify your goals or areas you want to improve. Though you might feel like you're involved at every stage of your company, you might not even be aware of an issue behind the scenes.
Send out a quick survey to your team — ask for their help identifying areas in which your company can improve. Your employees might also have insight on specific tools or software that work well for other companies.
Look for trends across your business as a whole. What tasks are repetitive, time-consuming or inefficient? Does your hardware operate effectively? Once you can identify pain points and areas of opportunity, you'll be able to find focused ways to tackle the issue.
3. Use Platforms That Integrate With Others
Advanced business software can grow with your company. While there are plenty of free tools available, larger software suites with more sophisticated features typically require a monthly subscription. But if you're really looking for easy integration across multiple platforms, like POS, accounting and/or customer management software, these options give you more features and cross-platform capabilities.
If you're in need of cross-platform integration, research your options and their capabilities. Some of the biggest names in business software can give you a real time-saving advantage:
4. Look for Opportunities to Automate Strategically
Outside of your core business functions, you likely could benefit from a more streamlined or efficient workflow. Automation can eliminate extraneous tasks or processes to give you more time to focus on essential business areas. For example, if you run a seasonal tax preparation company but can't afford to have a full-time receptionist, an AI customer service assistant can help you focus your resources on essential areas.