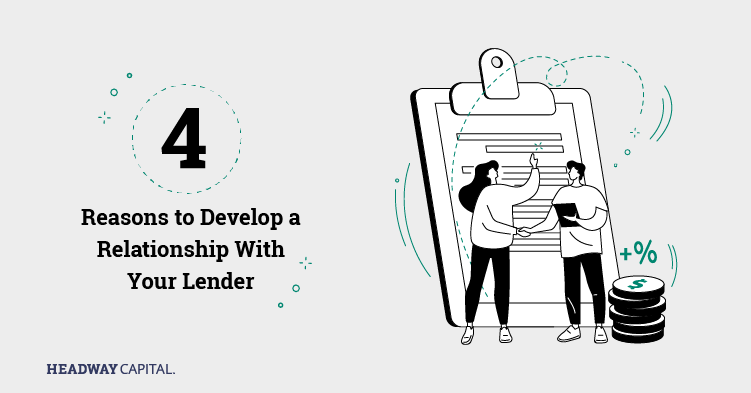 Why You Should Develop a Relationship With a Lender
Securing business funding often plays a necessary part in running and expanding your business. Reputable business lenders, similar to your business partners, are interested in the success of your company. That's why it's important to maintain a good working relationship with business creditors. Read on for four benefits of forming a relationship with your lender.
1. They Can Help Prepare You for Credit
There are several different types of business financing available. The more information you provide to a loan advisor or banker, the better they can help you pursue the right type for your business's unique needs. Additionally, business financing options may have different criteria to qualify. A trusted lender can help you identify the type(s) of financing that your business can qualify for when you need funds.
2. Being a Good Customer May Come With Perks
Maintaining good credit and making your payments on time can lead to more affordable financing down the line. As you build trust with your lender, you may be able to secure a lower financing rate or take advantage of more attractive offers. Additionally, lenders may periodically review your account in order to see if you qualify for new loan products, promotions or other offers.
3. Reapplying for Additional Funds May Be Easier
When you initially apply for business funding, the process is generally lengthier and more involved than subsequent funding rounds. Although lenders like Headway Capital work to make the initial application process as quick and easy as possible, applying for another round of funding tends to be quicker and more convenient. This is because a lot of the information necessary on an application is already on file.
4. Your Lender May Be Able to Accommodate You When Needed
Hard as you may try to pay bills on time, sometimes, budget shortfalls happen. If you're a good customer, your lender may be able to work with you when you're unable to make an upcoming payment. In order to see if you qualify for a payment modification, contact your lender directly.