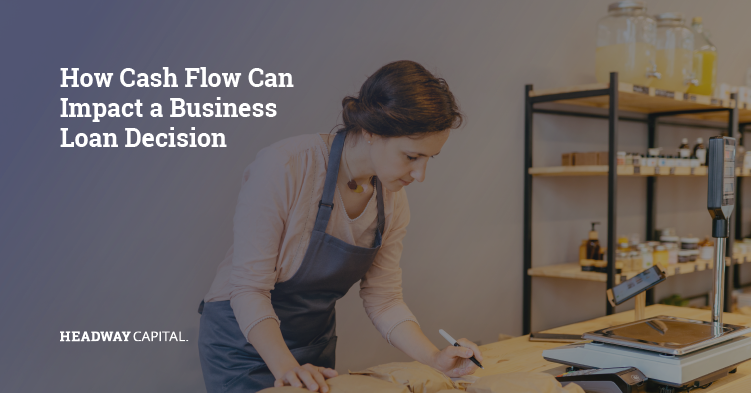 Does Cash Flow Affect My Business Loan Application?
When you apply for small business funding, lenders take a variety of factors into consideration before making a decision. Details such as your credit score, time in business and revenue are important, but what you may not have considered is your business's cash flow. Read our quick guide to learn more about cash flow and how it can impact a small business loan application. 
What Is Cash Flow?
Cash flow is defined as the net amount of money transferred into and out of a company over a set time period. A positive cash flow indicates that more money is moving into the company than out of it, whereas a negative cash flow means that the business is spending more cash than it generates in revenue. Read this guide to learn how to calculate cash flow and access free cash flow statement templates.
How Does Cash Flow Affect My Loan Application? 
Small business lenders typically ask for bank statements and other financial data to determine whether you have positive cash flow and can afford to take out the loan. If you have a history of positive cash flow, you're more likely to be approved than if you have negative cash flow. Although it's not the only financial factor that small business lenders review, improving your cash flow can help your chances of getting approved for a small business loan. 
How Can I Improve My Business's Cash Flow? 
Many business activities and financial matters can impact your business's cash flow, including unpaid invoices, unforeseen expenses, low revenue and spending habits. Performing thorough financial reviews periodically can help you determine and address the root cause of any cash flow issues. Additionally, the following strategies can help you recover from negative cash flow:   
Trim your expenses:

Aim to limit nonurgent business expenses, particularly if you're experiencing a cash flow lull or slow season.  

Run a sale or promotion:

Although this tactic may not work for all businesses, you can help eliminate older products and improve sales with a clearance sale or promotion. 

Tighten up net payment terms:

If you send invoices to customers, consider reconfiguring your payment terms or incentivizing early payments to avoid unpaid or late bills.