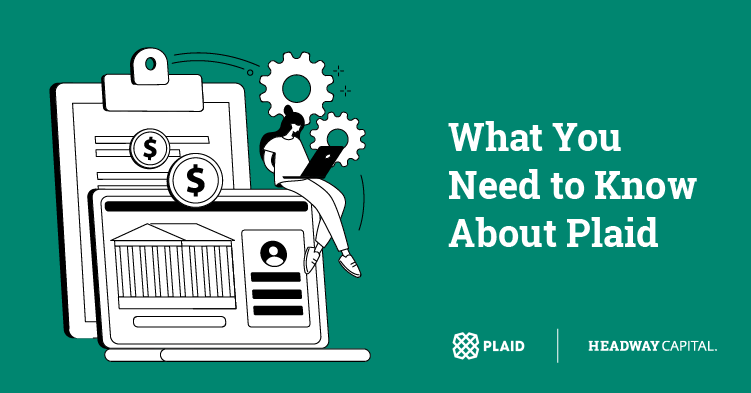 What Is an EBS?
When you apply for a small business loan or line of credit, you may be asked to provide an EBS, or electronic bank statement. Generally, a special type of software is used to interpret and transmit data from an EBS file to other financial technology. This software, sometimes referred to as a data transfer service, helps provide a safe way to send information across financial institutions, lenders and other services. Headway Capital uses Plaid, a secure data transfer service that can quickly connect to your bank account for fast and easy transmission.
Why Was I Asked To Provide an EBS?
Lenders generally ask you to provide bank statements, financial data and/or link to a data transfer service in order to verify the information provided on loan applications, as well as to make sure that you can reasonably afford to take out the loan. Using an electronic bank statement can help save time when you apply for a loan when compared to other document submission methods.
What Is Plaid?
Plaid is a popular data transfer service that safely and securely transmits data from your bank account when needed, like when you apply for a loan or when we conduct periodic reviews. Data transfer services are useful tools to securely and safely transmit sensitive data, including financial data. They can also help expedite the application process.
How Secure Is Plaid?
Plaid uses a multi-layered approach when it comes to data security, including Advanced Encryption Standard (AES 256) and Transport Layer Security encryption, secure cloud infrastructure, multi-factor authentication and 24/7 monitoring. With internationally recognized security standards, Plaid is in the business of data security.
What Should I Consider When Sharing My Financial Data?
It's always important to stay vigilant of your data security, particularly when it comes to financial information. Before sharing financial data, it's a good idea to check for certain security measures, including website encryption and a secure connection (denoted by a lock symbol in your browser window). Read this guide to learn more about data security when sharing your financial data.