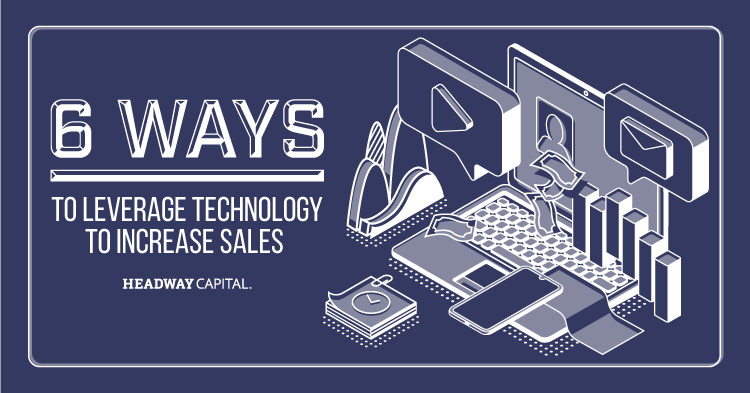 How to Utilize Technology to Drive Sales
From task management software to real-time planning and tracking programs, the explosion of business commercial technology can be overwhelming. As a small business owner, how can you use the right small business tools to help improve your bottom line and drive sales? Rather than scour the internet for the solutions, we've rounded up six of the most effective ways to utilize technology to increase sales for your small business.
1. Enhance Your Online Presence
Regardless of your industry, a well-designed website can help increase visibility and drive sales for your small business. A company website should contain at least your business's contact information, location and a short description of your product and/or service. Additionally, a thorough Frequently Asked Questions (FAQs) section or page can help you address common customer inquiries while adding value to your site. You can also sell products directly from your website if you don't already.
Enhancing the following areas can help you fine tune your website even further:
2. Engage With Customers on Social Media
Regardless of your industry or product, ongoing social media activity can help spread awareness of your brand and drive sales. You can also run occasional social media contests, giveaways and product coupons to increase engagement and reach new customers.
3. Automate Recurring Tasks
The right technology can give you more time to focus on the work that you do best. Task automation can take many forms, from lead generation and customer service to inventory management and social media post scheduling — all while conserving your own time for other tasks. Here are a few strategies and tips get started with task automation:
Social media: Automate and schedule multiple social media posts for the optimal time(s) from one platform with software like Hootsuite or Sprout Social.
Customer service: Use chatbot or automated customer service software to respond to customers more efficiently with platforms like Zendesk, HelpCrunch and Salesforce Service Cloud.
Email: Schedule automatic and trigger-based emails to your contact list with easy-to-use email marketing software, such as Mailchimp and Campaign Monitor.
4. Track Business Performance Metrics
Tracking your online engagement and performance can help you discover what works best with your audience, increase traffic and drive sales. It can also help you fine tune your business's communication and enhance areas that need work. If you sell products online, tracking software can also give you an idea of how your customers found your page and what keywords they used. Read this guide for more information about business tracking metrics to help increase sales.
5. Upgrade Your Payment Technology
Another simple way to leverage technology to help increase sales is to update your payment technology. For example, upgrading from a physical credit card processing terminal to a virtual payment terminal can help you increase payment options, manage in-person and online sales, review sales reports remotely and collect customer information for further communication. Some examples of feature-rich payment terminals include Square, PaySimple and Shopify POS.
6. Create an App
Though it might require outside help and/or additional business capital, a mobile app can help you increase sales, engage with customers and expand your reach. Mobile apps can take many forms, from shopping and ordering platforms, to account management and loyalty programs. Creating an app may sound like a daunting task, but you can develop your own with the help of mobile app consultants, in-house staff or DIY software like Appy Pie, iBuildApp or BuildFire.
References
1Lin, Y. (2020). 10 Mobile Usage Statistics Every Marketer Should Know in 2021 [Infographic].