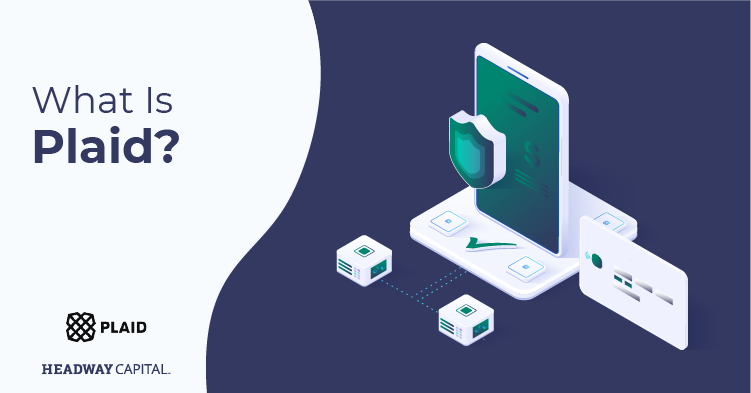 Is Plaid Safe?
Now that you have the ability to manage your small business's finances with a smart phone, a specific kind of technology helps connect your bank account to your apps in order to make them work seamlessly. This platform, sometimes called a data transfer service, enables users to invest money, digitally pay individuals and other businesses, and transfer funds straight from their bank account. Essentially, this virtual service securely connects a bank account to companies like apps, software and online lenders.
While you may not know a lot about data transfer services, chances are likely that you use them. One of the most popular data transfer services is called Plaid. Read on to find out more about Plaid, and the measures it takes to ensure data security.*
What is Plaid?
Plaid is a financial service company that helps securely connect your bank account with third-party finance apps, creditors and small business lenders. This service allows your business bank account to safely connect and transfer data to smart phone apps, such as financial services, loan products and banking software. Plaid is used by over 11,000 financial institutions and services to make it easier for users to manage, transfer and invest their money from a smart phone.
Is Plaid Secure?
It's a good idea to research any new platform or company before you authorize sharing your bank account data with a third party. Plaid is a type of software that can transfer your bank account information to other financial institutions, creditors and apps. Plaid utilizes a multi-layered approach to promote security for all users, which includes:
End-to-end data encryption
Multi-factor authentication, which goes beyond a simple password to secure your information
Cloud-based technology infrastructure developed with the latest security standards
Independent security testing and auditing by industry professionals
24/7 security monitoring1
Is There a Fee for Plaid?
Plaid is a free service for people using a Plaid-powered app. The company makes money when people connect their personal or business bank accounts to services that use Plaid, like Varo or Wave. In other words, Plaid does not directly collect money from end users with a Plaid-powered app.
Should I Use Plaid?
Plaid is a trustworthy platform that connects your business bank account with financial institutions like online lenders, creditors and other business tools, such as accounting software. It's a widely used data transfer service for businesses across the globe that can help save time on time-sensitive matters, like consolidating your books or even applying for a small business loan.
Data security is essential, especially when you're asked to share personal information to a third party. While some people may not feel comfortable using these technologies, they are becoming an ever-prevalent piece of financial technology for banking institutions and related platforms. Most users find the convenience, ease and reassurance of using Plaid to be preferable to more traditional funding experiences.
Are There Alternatives to Using Plaid?
While there are alternative data transfer services, some companies may only use one particular vendor for translating data to and from different financial platforms. Additionally, some data transfer services may only operate in certain areas. If you wish to use a different data transfer platform, you can research what businesses work with the selected service online.
1Plaid. (2021). Security.
*Headway Capital uses Plaid as part of its application process.