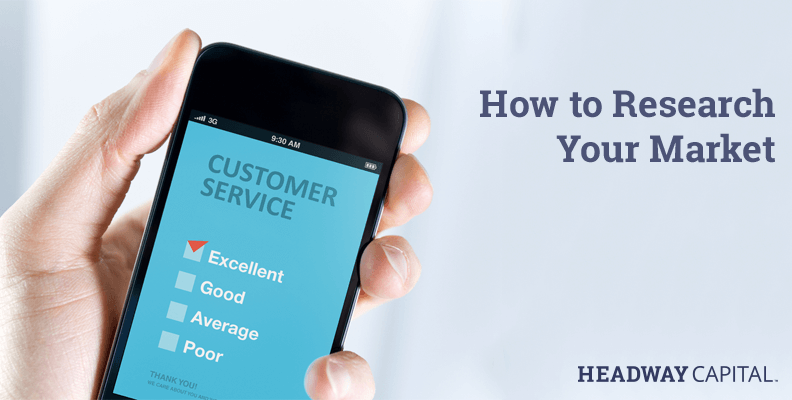 Grow Your Business with Market Research
Finding new ways to grow your small business can be a daunting task. While there are myriad sites offering foolproof methods for growth, knowing which techniques to employ can be tricky. However, one tried and tested way to learn more about your customers and the services they might want is with market research.
Choose Your Target and Method
Like so many other aspects of your business, market research starts with the customer. Who exactly is your market and what are your questions for them? What is the best way to reach them? If you're curious what a younger demographic thinks of your product or service, consider hosting a survey online or through email. For older participants, you may have more luck with a phone survey or mailing directly to the user's address. An in-person interview can work well for any demographic, assuming you host it in a high-traffic area. Focus groups allow you to speak directly to consumers, though they also require some kind of incentive.
The key here is understanding who you need feedback from, and where you are most likely to get participation.
What Type of Market Research?
There are two kinds of market research you need to consider: primary and secondary.1
Primary research includes any kind of research you do yourself, such as interviews, questionnaires, group research or surveys. This is sure to result in the most useful information, as it allows you to target the customers you're interested in with the questions you want to ask.
Secondary research consists of utilizing data that has been published by other parties. While you may not be able to target precisely the information you're looking for, secondary research can often help to fill in the gaps, and even inform your primary research before it gets underway.
Choose Your Questions
Whether you plan to utilize a survey, phone interview or focus group to learn more about your targeted market, the most important step is deciding what you want to know. Once you've decided, try to remember these quick tips as you build your questions:
Keep things short and simple. Respondents are more likely to give a complete answer if the question (and the survey itself) isn't too daunting or open-ended. Additionally, short questions and simple answers will be far easier to analyze once you have gathered your results.
Practice on a small group, as this will allow you to get a clearer idea of how your questions will go over. And don't be afraid to get outside of your immediate friends and family.
Choose a reward that will make the participants excited to help. Whether it's a gift card, some kind of swag, or just good old-fashioned cash, ensuring that your respondents actually respond is pretty important.2
References
1 Pyle, L. (23 Sept 2010). How to do market research — the basics. Retrieved December 22, 2014 from http://www.entrepreneur.com/article/217345
2 Hayden, A. (25 June 2014). How to conduct market research with surveys. Retrieved December 18, 2014 from http://quickbooks.intuit.com/r/business-planning/conduct-market-research-surveys