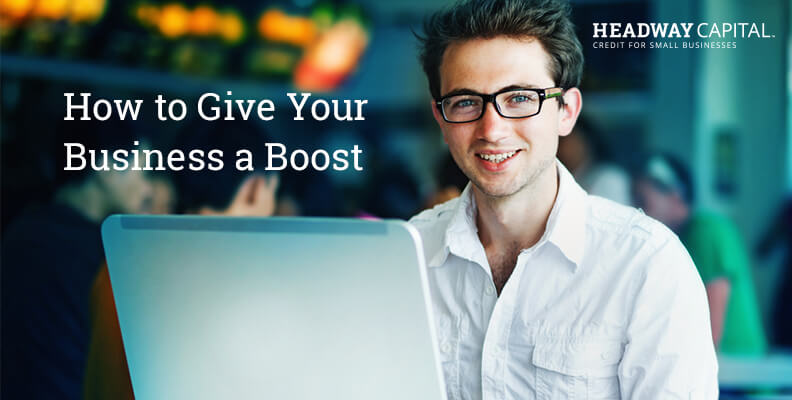 Marketing During the Slow Season
Is your business in a slow-season slump? Don't let the off-season get you down! Rather than waiting for business to pick up, use your valuable time to ramp up your marketing efforts. In order to keep your company thriving and the revenue coming in, you will have to identify how to market to your customers in new and creative ways. Here are five marketing ideas to help get you started:
Add Complementary Products
In your slow season, spend some time adding new products and services that will serve your customers year-round.1 To accomplish this, start brainstorming and identifying what your customer needs all year that you don't currently offer. This will help you to build onto an existing product or create an entirely new one that will better serve your current customer base.
Collect Customer Reviews
Throughout the year, but even more so when your busy season comes to a close, you should be requesting that your customers review your services and products. After collecting customer feedback, use their testimonials for your off-season promotional material including emails, blog posts, the website and social media updates. The more honest and interesting content you can generate from your customers, the better!
Increase Interaction and Content on Social Media
It is important to stay on your customers' minds and social feeds throughout the entire year. Leverage your Facebook, Twitter, Google+, Pinterest and LinkedIn pages during your slow season. Continue to share interesting content even if your customers cannot currently utilize your products or services. Remember, your social media pages are your year-round persona, so keep sharing special discounts, publish reviews and run sweepstakes to generate publicity for the coming seasons.
Host a Customer Appreciation Event
Staying social with your customers all year is essential to sparking off-season sales. In order to interact with them, you will need to generate some excitement and what is more exciting than an impromptu sale for your most loyal customers? It doesn't have to be just a sale either, make it an event! Provide early offers and discounts to get your customers excited about your products and services.
Email, Email, Email
Although your email communication will be less frequent during your slower season, it is important to continue sending valuable content to your customers' inboxes. This will set your business up for success when demand begins to ramp up. Your emails should remind your customer to view your new content and remind them to connect with you on social media sites for updates and deals. This will establish loyalty with your current customers and grow your audience in the off-season.
References
1 Moran, G. (2011, September 22nd). Five ways to give your seasonal business an off-season boost. Retrieved January 8, 2015 from http://www.entrepreneur.com/article/220398