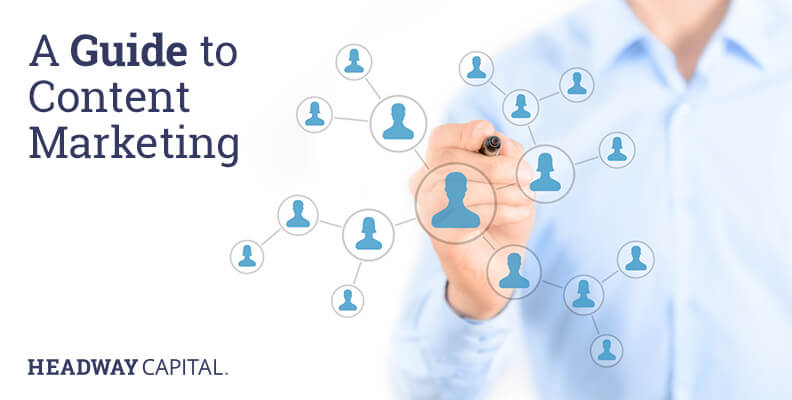 How to Integrate Strategy, SEO & Social Media
Content marketing is the creation and sharing of media and publishing content in order to attract and retain customers. It is a marketing technique where you make and distribute valuable, relevant and consistent content to your clearly defined audience in order to acquire new customers. The main objective of content marketing is to drive profitable customer action.
There are multiple types of content marketing, but some common ones are:
Infographics
Videos
Guides
Email Newsletters
Customer Reviews
Research & Original data
Blog Posts
One of the most effective marketing strategies for small businesses is content marketing. In 2014, 94 percent of small business marketers used content marketing.1 But what, exactly, is content marketing strategy?
Strategy
Content strategy is the planning, development and management of content — written content, shared content and videos. 48 percent of small-business marketers have a documented content strategy.1 But, how can your small business produce one?
First, you need to identify who your buyers are and who your target audience is. Your buyers are the individuals you want to engage and your content needs to pique their interests, goals, everyday problems, buying habits and personal hobbies. Identifying their personalities will help in producing content that is tailored for them.
Mobile Content
Everyone has a smartphone these days. This means the requirement for mobile content rises. The content you share is being viewed 24/7 across multiple mobile devices. Is your content optimized for mobile?
Adaptive Content
According to the Content Marketing Institute, adaptive content is a strategy designed to support meaningful and personalized interactions across all channels.2 When your customers see personalization in your content, it reflects your ability to deliver a tailored customer experience.
Inbound Marketing
Inbound marketing encompasses everything from optimizing blog content to generate website traffic to getting conversions. This marketing technique is about developing original content that can produce results and start a conversation. You can accomplish this by creating unique content that is delivered to your ideal audience on your blog and social media platforms.
SEO
We're sure by now you've heard the word SEO being tossed around frequently, but do you know what it is? SEO stands for search engine optimization. It is a key component of most small businesses' marketing strategy to position its brand with organic search engine rankings. If you're not sure how, check out these three ways to use content to improve your business's SEO:3
Link Building
Websites that have other well-known websites links back to them will help increase the newer website's credibility by Google's standards. This is based off of an algorithm that knows trustworthy sites typically link back to other trustworthy sites. These links will eventually expire, so continue making an effort toward getting your website linked to as much as possible.
Content Rules
Google's algorithm determines organic rankings by browsing the content on websites to determine their relevancy. The more you use keywords that describe your business, the more likely your website will receive a better ranking. You can achieve this by creating a bunch of high-quality content. To get an even better ranking, link relevant pages together.
Unique Keywords
Above we mentioned how important it is for your business to use related keywords when creating content. The more you insert keywords into your content, the more likely you are to get a higher organic search ranking. Reflect on what you think is unique about your business and be sure to convey that in your content.
Social Media
81% of consumers go online and view a business's social media profile before heading to a store or reaching out to a sales representative.1 Every business, especially small businesses, needs to have an online presence including a website, blog and active social media profiles.
There are many benefits of your business being active online, including:
Branding,
Creating a buzz.
Establishing yourself as an expert.
Connecting with customers.
Link-ability.
Showcasing products.
Small business marketers cite LinkedIn as the social media platform they use most often to distribute content.1 But don't forego Facebook, Twitter, Google+ and Pinterest — depending on what products and services you offer.
References
1 Content Marketing Institute. (2014). B2B small business content marketing: 2014 Benchmarks, Budgets, and Trends — Norht America. Retrieved January 29, 2015 from http://contentmarketinginstitute.com/wp-content/uploads/2014/02/B2B_SMB_2014_CMI.pdf
2 Small Business Trends. (2014 November 20). 7 hot trends defining your content strategy. Retrieved January 30, 2015 from http://smallbiztrends.com/2014/11/2015-content-strategy.html
3 Go Digitial. (2014 August 5). 3 easy ways to use content marketing to improve your seo. Retrieved January 30, 2015 from http://www.godigitalmarketing.com/3-easy-ways-content-marketing-improve-seo/