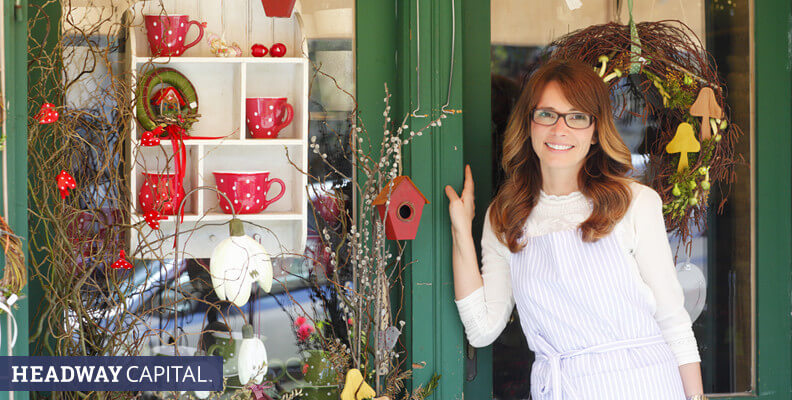 Checklist for Small Business Holiday Prep
The holiday season has traditionally been relegated to the weeks between Thanksgiving and Christmas. However, retailers nationwide have recently been beginning the holiday season earlier in recent years — even advertising as early as September! Now we're in October and nearing the traditional holiday season. Is your small business prepared? Gather your staff and start implementing the items below!
Holiday Kick-Off Meeting
The first item on your checklist should be a staff meeting. It is important to get their feedback and discuss what has worked well in previous years and where you can make improvements. This is also the time to discuss your holiday schedule! Due to the increased demand of sales and customer service inquiries, some additional holiday hours will likely be necessary. Talk through these decisions with your team and develop a plan of action.
Bonus: Depending on the type of business you operate, you may want to use this kick-off meeting to review policies regarding returns and shipping. Be sure everyone on your staff is on the same page!
Create a Marketing Plan
It will likely benefit you to remain active on social media, create and repurpose marketing content, and host sales throughout the holiday season. However, while you're in the midst of holiday prep with your team, you have to discuss the focal point of your marketing plan. We suggest that your small business avoid traditional marketing campaigns like emails and consider direct mail marketing this holiday season. During the holiday season, the average consumer receives 87 emails a day.1 This means your email is competing with 86 other emails in your customer's inbox!
Optimize Your Online Store
Google Analytics conducted a study to determine which days around the holiday season lead to conversions.2 They were able to find out which days shoppers are clicking ads and actually buying something. They identified five days around the holidays that saw the biggest transaction volume:
Cyber Monday
Black Friday
The second Monday in December
The third Monday in December
The second Tuesday in December
By knowing which day online shoppers are going to browse and buy, your small business can optimize your online store for mobile and desktop. If you want to learn more about mobile optimization, check out our blog post, Optimize Your Website for Mobile.
Organize The Holiday Party
Your staff will be working hard and quite possibly logging overtime to insure the holiday season runs smoothly. As a business owner, organizing an awesome holiday party is the least you can do! To keep it within your budget, host it at your office, have it catered, and allow your staff to take the remainder of the day off to be with family and friends.
References
1Radicati, S. (April 2014). Email statistics report, 2014 – 2018. Retrieved September 21, 2015 from http://www.radicati.com/wp/wp-content/uploads/2014/01/Email-Statistics-Report-2014-2018-Executive-Summary.pdfR
2Waisberg, D, Whittenburg, J. (16 October 2014). Online retailers: The secret to seasonal success in 2014. Retrieved September 21, 2015 from http://adwords.blogspot.com/2014/10/online-retailers-secret-to-seasonal.html