Virginia Small Business Loans
Apply online for a flexible line of credit up to $50,000.
Apply Now
See if you qualify in minutes!
Virginia Line of Credit Details**
**Your eligibility for a line of credit, and the offer details, are dependent upon your application information.
A Headway Capital line of credit gives you 24/7 access to the working capital your small business needs. You can draw funds at any time, up to your credit limit, without ever having to reapply. For more details, visit our line of credit page.

The maximum credit limit for Virginia residents is $50,000.

The minimum credit limit is $5,000.

The minimum first draw amount is $5,000.

Your draws are repayable over a period of 12, 18 or 24 months.

You can make payments on a weekly or monthly basis.
Terms
The interest rate and credit limit you are awarded may vary based on the information provided in your application. Interest does not compound. Draws from your line of credit are subject to a 2% draw fee. If sufficient funds are not present in your bank account at the time of a scheduled payment, your bank may charge you a non-sufficient funds (NSF) fee. There are no hidden fees with a Headway Capital line of credit.
Repayment
You can repay your outstanding balance at any time without incurring any additional fees. You can make payments by simply logging in to your personal account or calling our customer service team. For more information, visit our FAQ page or give us a call at 866.698.8494.
How It Works
You can access your line of credit whenever you want through your online account, and when you request money, it's delivered to your bank account by the next business day. This way you can draw the amount you need when you need it — up to your credit limit — and build your business at your own pace.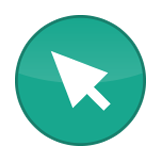 You request
online for your desired credit limit, up to $50,000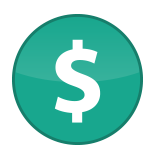 You borrow
money whenever you need it; funds by the next business day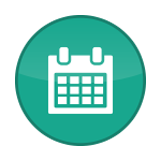 You choose
a flexible schedule to repay your balance over time
Common Questions
What Industries Do We Serve in Virginia?
We provide small business loans to businesses in a wide variety of industries. Some of the most common industries we serve in Virginia are:
We consider businesses of all types, and we serve business owners by offering a line of credit with flexible repayment options.
How Will My Application Be Evaluated?
Headway Capital looks at a wide variety of factors when determining your eligibility, instead of focusing solely on credit scores. It can include aspects like corporate tax returns, profit and loss statements and other business-related documentation.
This approach means we're often able to provide lines of credit to business owners who have less-than-perfect credit.
Virginia Business Resources
The official website for Virginia.
Use this site for online filing of business entity documents and payment of fees. It's a secure, convenient and cost-effective alternative to submitting paper.
Find information about tax credits and deductions, as well as other business resources at the Department of Taxation's website.
The Secretary of Commerce and Trade oversees the economic, community and workforce development of the Commonwealth.
See What Our Customers Are Saying
A Company You Can Trust
Headway Capital made it easy for us to obtain a credit line so we could continue to grow. The process was very easy and funding was very fast. I would recommend them to everyone. Thank you Headway Capital for a job well done!
MyLinkToInk, Inc.
They Continue to Deliver
They continue to be engaged with helpful business-related emails and surveys reflecting their interest in being a positive part of my company's growth. Many offer support but Headway stands out, way out, ahead of their competition.
WineWorldTours.com
Everything You've Said in Your Offers Has Been Accurate, True and Correct
I can think of nothing more significant in your business than for your offers and advertising to prove to be accurate, true and correct once a person accepts the offer and chooses to do business with you.
J Bruce Miller Law Group
Made Things So Easy
I have been looking for a line of credit for some time but everything seemed to be those companies that want to charge a flat amount, so I expected the same from Headway. Rest assured it was totally different and it was a true line of credit. They made everything so easy and are very fast when I need the money. I would recommend them to everyone.
DBP Enterprises, Inc.
Fast and Very Professional Help
A lot of companies offer a similar service; you spend days and days sending over paper work, and then they ask for more. The rates of other companies are so high it is not worth the loan. Headway makes it fast, easy — and most of all very affordable. Thanks a million.
Apollo Motors