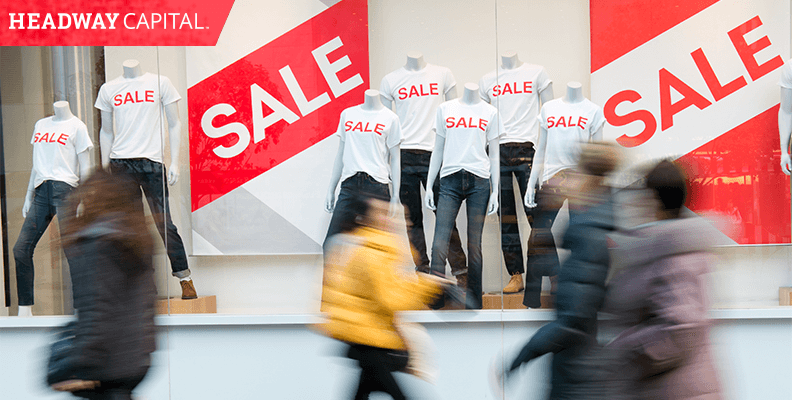 The History of Black Friday
On the night of Thanksgiving, after turkey comas have worn off and every football game is watched, you may notice some of your friends and family placing their sneakers by the door and setting their alarms for earlier than usual hours. This of course, is preparation for the infamous dash that over 130 million people make to big-box retailers, electronic and toy stores to find once-in-a-lifetime deals. This day is known as Black Friday and has been recognized as such since the 1960s.
Black Friday is known as the single largest shopping holiday of the entire year. In fact, in 2014, sales surpassed $1.5 billion!1 But where did it originate? How did one random Friday become the largest retail period for big-box retailers and e-commerce stores?
Black Friday marks the unofficial start of the holiday shopping season. It has been this way since 1924, when Macy's hosted its first Thanksgiving Day Parade in New York City.  While the parade has since been a tradition, it is also a way to advertise and attract shoppers to their stores. However, there are two separate explanations for the name of this retail holiday.
In the late 1950's, police officers in Pittsburgh, Pennsylvania referred to the day after Thanksgiving as Black Friday because of the traffic jams and overwhelming amounts of pedestrian traffic from the suburbs into the city's shopping district.2 For law enforcement officers, bus drivers, cab drivers, and any other traffic control, the day was bleak — thus making the Friday "black." In 1961, there was a large push to rebrand as "Big Friday" but it never quite caught on.
The other origin is much simpler, but less likely. Black Friday was introduced in the United States on the day after Thanksgiving because it was said to help push businesses, both small and large, back into profit. When your business is doing well, it's also known as being in the "black" and becoming profitable for the year.
Today, Black Friday is an ingrained part of our consumer culture. There is a great deal of advertising and hype surrounding the momentous day, which offers limited quantity deals.
How does your small business celebrate Black Friday? Will you be offering any unique offers? Leave your answer in the comments below!
References
1Lunden, I. (1 December 2014). U.S. Thanksgiving, Black Friday sales break $1B; Total holiday spend online will be $89B. Retrieved October 8, 2015 from http://techcrunch.com/2014/12/01/u-s-thanksgiving-black-friday-sales-break-1b-total-holiday-spend-online-will-be-89b/
2Marquit, M. (2011). What is black Friday – History of the holiday shopping phenomenon. Retrieved October 9, 2015 from http://www.moneycrashers.com/black-friday-history/