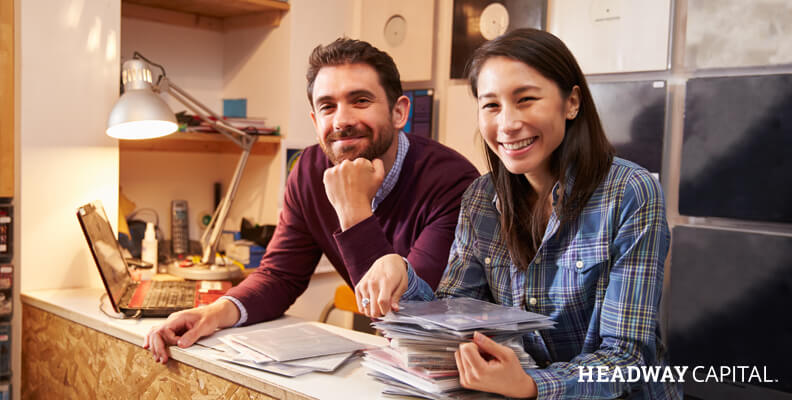 How to Prepare for Small Business Saturday
Small Business Saturday was founded in 2010 by American Express to help businesses gain customers and increase their exposure.1 Celebrated annually on the Saturday following Thanksgiving, Small Business Saturday encourages people to go out and shop small.
In 2013, consumers who knew about Small Business Saturday spent a whopping $5.7 billion on small businesses in their communities and beyond.2 Currently, Small Business Saturday has over 3 million 'likes' on Facebook! With the amount of attention it has garnered since its inception, are you prepared for an overflow of business this November 28? Whether the answer is yes or no, here are some tips to help you prepare:
Establish Your Goals
While increasing revenue is certainly a goal for Small Business Saturday, you should consider establishing a few more. For example, do you want a certain percentage of your day's sales to come from new customers? Are you hoping to reaffirm your relationship with past and present buyers? Do you view Small Business Saturday as the start of your holiday season? Sit down with your team and talk through your goals. This will help you create promotions to implement into your holiday marketing campaign.
Holiday Marketing Campaign
Recently, we have been stressing the importance of creating and implementing your holiday marketing campaign. What we haven't mentioned is that one huge piece of that campaign is Small Business Saturday — which conveniently falls right in the middle of the season! Use the day as leverage to create awareness for your small business. You can even build up your email list by requesting that new customers sign up to receive special holiday offers.
Create Incentives
While shopping small is great for the local economy, what benefit is there for the customer? That's why you must give them an incentive to shop with your small business — in the form of a special offer! Things like a one-time coupon, a free sample or an in-store giveaway will encourage customers to browse and buy with you.
Shop With Small Businesses In Your Area
If this is your first Small Business Saturday, ask other local businesses who have previously participated about their experience. If you hit it off, perhaps your businesses can do a joint promotion! The more local small businesses work in unison, the more you encourage community engagement and give back to the local economy.
References
1American Express. (2015). Small business saturday. Retrieved October 2, 2015 from https://www.americanexpress.com/us/content/small-business/shop-small/about/
2Clark, P. (2 December 2013). Small business saturday $5.7 billion shopping spree. Retrieved October 2, 2015 from http://www.bloomberg.com/bw/articles/2013-12-02/small-business-saturdays-5-dot-7-billion-shopping-spree