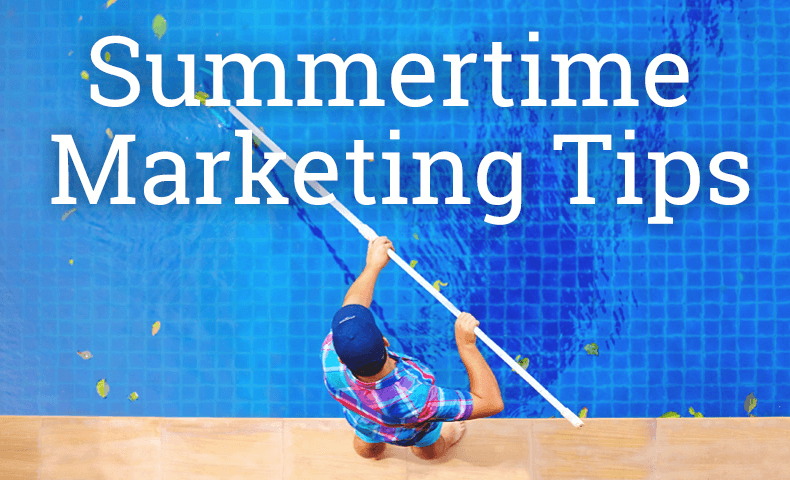 Summer Marketing Tips for Small Businesses
It seems like yesterday we were sharing ideas on how to market your business during the slow season. But now, summer has officially arrived — presenting the unique opportunity to serve new customers while your regulars are vacationing. While it may take some extra effort to prepare for the summer, there are some simple ways to keep business booming. Read to learn some useful tips on how to market your small business in the summertime.

Infographic Roundup
Have you been searching for fun, one-of-a-kind and innovative marketing ideas for your small business this summer? Implement the following strategies for a sunny and productive season!
Partner Package
Partner with a non-competing business to develop a winning package for everyone. Each company can market and sell the package — split the profits!
Free Giveaways
Summer is ideal for outdoor marketing. Giveaways like:
Beach towels
Reusable water bottles
Fans and other promotional items!
Anyone who visits your location on a hot day will surely appreciate the gift!
Participate in Festivals & Fairs
Sponsoring or joining in on local festivals or fairs is great for your brand. Be sure to bring
Swag
Products
Flyers or brochures
Hot Spot Signage
Where are the hot spots in the your city?
By the beach, amusement park or busy intersection?
Identify where and place a large-format vinyl banners in plain sight!
Holiday Sale
Summer has many holidays. Can your small business develop a marketing campaign for the following months?
June is Candy Month
July is National Anti-Boredom Month
August is National Golf Month
Update Your Website
Last, but certainly one of the most important, update your website for the season.
If you have the resources, add a summer theme.
Or add a summer graphic — your small business' website should have a seasonal presence and remains relevant.
Embed This Image On Your Site (copy code below):