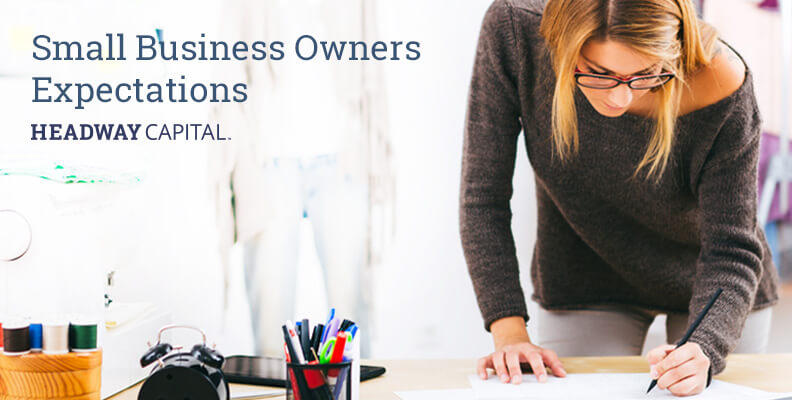 Will Your Small Business Grow in 2015?
Headway Capital conducted a survey from January 20th through April 15th of over 450 small business owners throughout the United States. We asked about their primary financial concerns including funding, growth and covering unforeseen expenses. The results of what small business owners expect in 2015 regarding growth are below.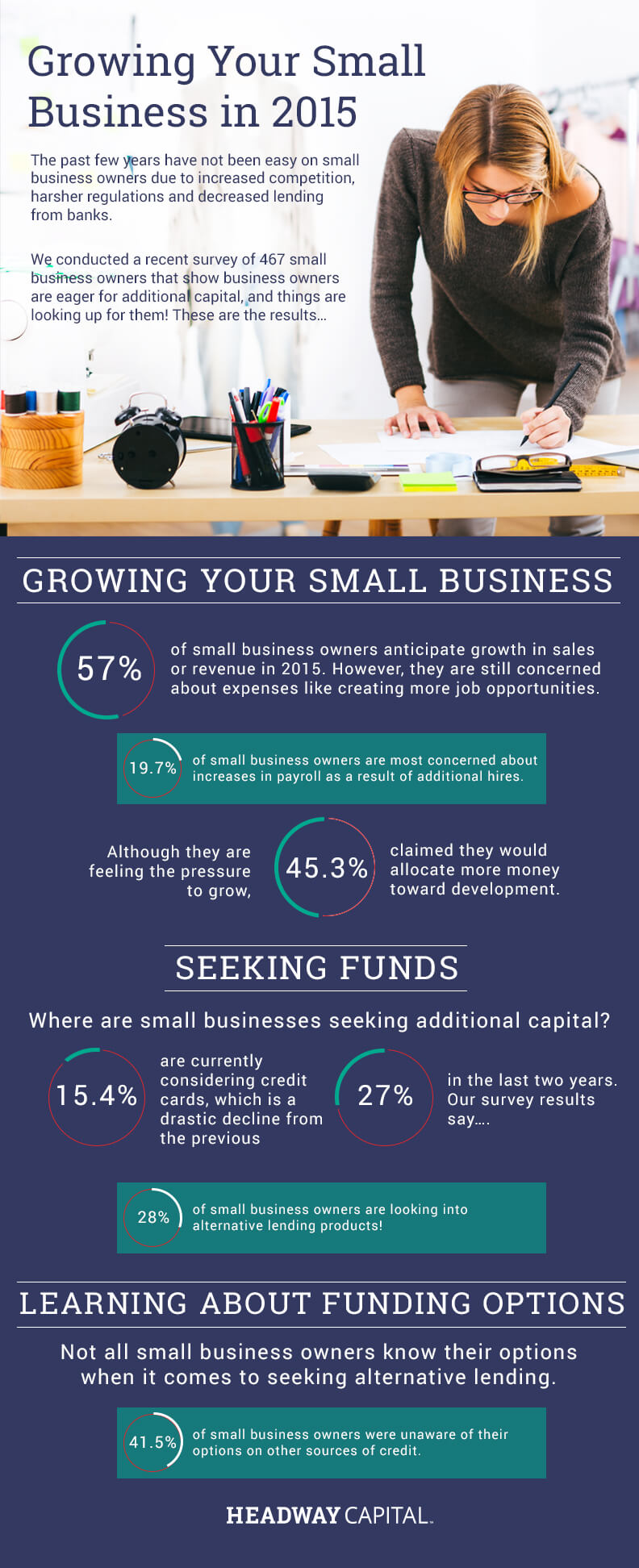 Infographic Roundup
Growing Your Small Business
Almost 57% of small business owners anticipate growth in sales or revenue in 2015. However, they are still concerned about expenses like creating more job opportunities.
7% of small business owners are most concerned about increases in payroll as a result of additional hires.
Although they are feeling the pressure to grow, 45.3% claimed they would allocate more money toward development.
Seeking Funds
Where are small businesses seeking additional capital? Only 15.4% are currently considering credit cards, which is a drastic decline from the previous 27% in the last two years. Our survey results say….
28% of small business owners are looking into alternative lending products!
Learning About Funding Options
Not all small business owners know their options when it comes to seeking alternative lending.
5% of small business owners were unaware of their options on other sources of credit.