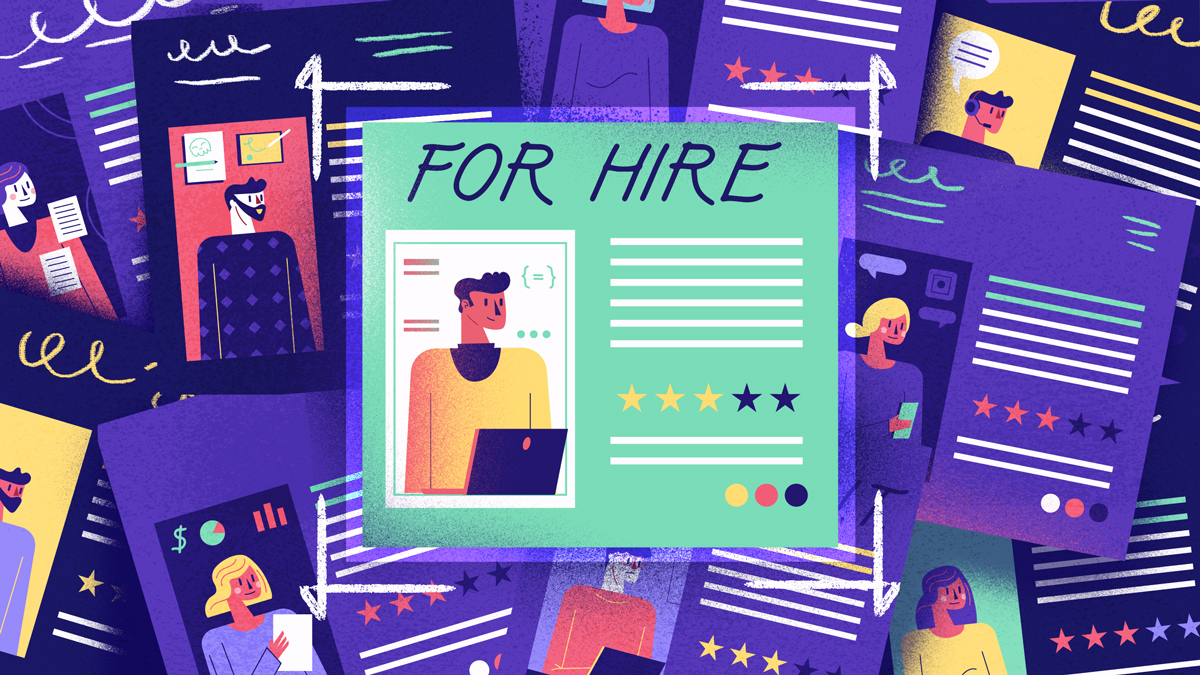 A Small Business Guide to Hiring Freelance Talent
Tired of doing everything yourself? Whether your small business is a one-person set-up or you employ a team, work overload isn't just exhausting – it limits the quality of what you achieve.
Everybody has their strengths, and a small team can't cover every area of expertise. If you need some coding, accounting, or social media marketing done, it makes sense to hire somebody who's great at the job. But many of these odd jobs are too light to take on a full-time member of staff. And many small businesses can't commit to taking on extra staff.
In this case, hiring expert freelancers as and when you need them can keep your company nimble, precise, and efficient.
Permanent Employee or Freelancer?
Permanent employees have their advantages: if treated right, they are loyal, dedicated, and adaptable. And they know your business inside-out.
But working fixed hours across a long week doesn't make much sense for a lot of roles. It's no wonder regular employees fritter away up to three hours per day. Instead, consider that when you hire a freelancer for a specific task, the onus is on them to do a good job by a given deadline for a decent, one-off fee.
However, if you're thinking of hiring a freelancer for the first time, simple concepts like that 'one-off fee' might be intimidating. What is the right amount to pay a freelancer? How can you be sure they'll do a good job? Where will you even find your freelancer? In our ongoing quest to help small business bosses to delegate, Headway Capital has created a new guide with all you need to know when hiring freelance talent.
An Inspiring Partnership
Our guide shows where to look for talent, how to advertise, and how best to assess the candidates you find. For example, did you know that design freelancer platform 99designs allows you to choose your freelancer through a contest? It's an inspiring and effective way to get the perfect new logo or website.
But while working with freelancers enables you to build a go-to list of your favorite professionals for eventuality, hiccups can occur, too. As well as suggesting some 'best practices' for working with freelancers, the guide points out some common mistakes to avoid – such as paying the whole fee upfront. It is essential to remember that fees are your freelancer's livelihood, but few serious freelancers will expect you to pay 100% before they deliver the work. Paying a deposit and installments ensures you're not left out of pocket.
Freelancing is on the up, because when small business bosses and freelancers treat each other right, it's a highly effective way to collaborate. The tools are now in place to develop profitable relationships with freelancers, whether you meet in person or you hire the best in the business from halfway across the world. And hiring freelancers to ace the tasks you hate means you might just wrap up work at a decent hour!

Sources
Embed This Image On Your Site (copy code below):