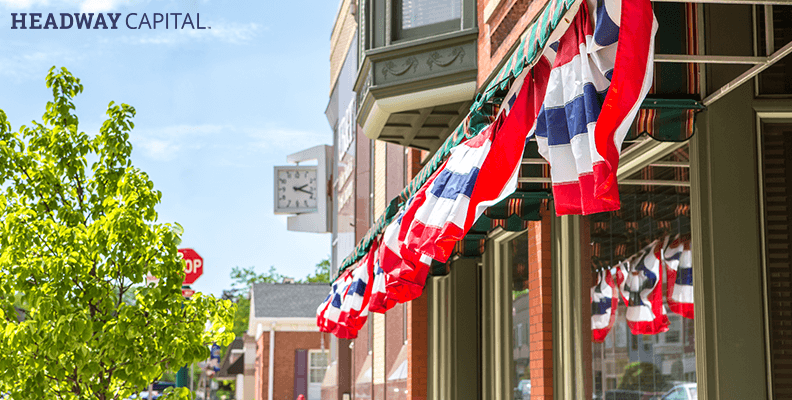 Marketing Strategies for Labor Day
It's no secret that holidays are tricky for small businesses. When you own and operate a small business, clocking out, putting your phone on silent and shutting your laptop off is hardly an option — and Labor Day is no different!
Labor Day is an annual holiday set aside for American workers to enjoy a day off. It celebrates the 149 million workers in the United States, as well as the end of summer and start of school. While it is a designated as a day of rest, the majority of people spend the entire day on the go! In the days leading up the three-day weekend, consider implementing some of these marketing strategies to make the most out the holiday.
Social Media Contest
In order to increase social engagement and gain new followers or 'likes,' host a social media contest! Whether you host it on Facebook or Twitter, design a contest with a giveaway that will incentivize your community to participate. We recommend a scavenger hunt, survey, raffle or photo-sharing contest. If you manage to start it early enough, try to name a winner on Labor Day!
In-Store BBQ
Does your small business have a storefront? If yes, host a Labor-Day-themed BBQ! Send out an email newsletter or text message, or share about the invite on your social media pages. If your small business doesn't have a storefront, consider partnering with a local store or restaurant to throw a joint BBQ. This is a great way to get to know your community and local small businesses.
Appreciation Email 
As the end of the year approaches, consider the state of your finances. Can you afford a blockbuster Labor Day sale? Between the state of the economy and your overall sales, don't feel bad if you can't! Instead of offering a deal, show some appreciation to your customers with a "thank you" email and a coupon or promotional code.
Back-to-School Drive
Are you in tune with the community that your small business serves? Do the majority of your customers have children? This is the time to find out! Labor Day celebrates American workers, but it also marks the beginning of a new school year. To show your support for your community, host a back-to-school drive at your store-front or help sponsor one in a nearby area. Donating is a wonderful opportunity to give back while getting the word out about your small business.
The country, economy and small business sector are constantly evolving and improving. While being a business owner is no small task, it is holidays like Labor Day that allow us to reflect on how incredible being a small business owner truly is. So enjoy the day as best you can and be certain to congratulate your team and yourself!