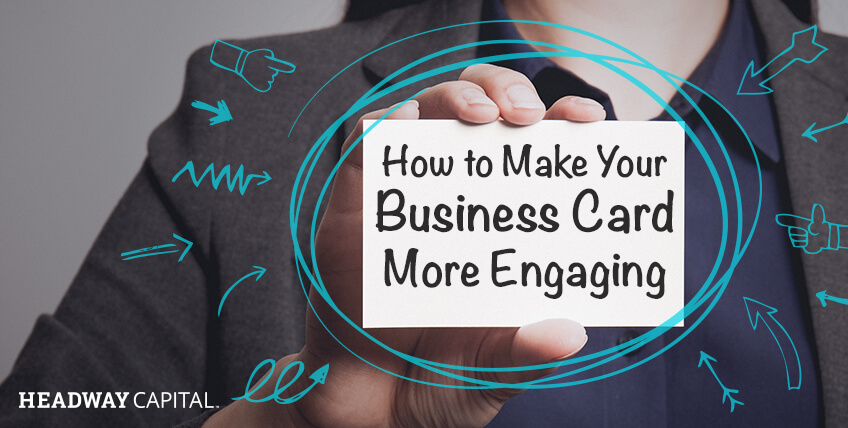 How to Make Your Business Card More Engaging
As a business owner, the importance of networking is probably not lost on you. Not only can you use it for ways to improve your business operations, but as the "face" of your business, it can help you generate sales and referrals. Unfortunately, the business card aspect of networking has become so ubiquitous, it's decreased the value of exchanging them. The abundant nature of business cards, combined with the increasing prevalence of technology used for networking, has made it more and more likely that your business card ends up in a garbage can. Consider some of these ideas to make yours one worth holding on to!
Make It Artistic
There are a number of ways you can spruce up your business card based on its visual appearance alone. If you prefer a more straightforward and simple design, consider printing it on an interesting or different material or stock of paper. If you're looking to keep the cost of the print job down, perhaps enlist an artistic friend or employee to help design a card that can be printed on standard card stock and still appear visually interesting. Lastly, you may want to consider different cuts of the card. Would techniques such as a di-cut or smaller cut of the card help to convey what you and your brand are all about?
Make It Useful
If you really want to think outside the box and create a business card people will hold on to, perhaps don't even think of your card in the strictest sense of a business card. A lot of promotional product companies and online business card websites can offer you business cards that have an alternative use; perhaps a USB storage key, magnet or key holder would be more useful to the recipients of your business cards.
Make It Relevant 
However you decide to design your business cards, it's very important that your choice fits well with your brand. Your business card is one of the most important marketing pieces of your business, so don't do anything that doesn't accurately reflect your brand's personality.
Distribute Them to the Right People at the Right Time
A final component to consider is who your "audience" is and when you'll be giving them your business cards. You could have the coolest, nicest or most clever business card in the world, but it won't do much good when they're given to the wrong people. Who are your customers? Where can you find them? What will they respond to? Considering your customer when creating your card will help make sure it's one to hold on to.