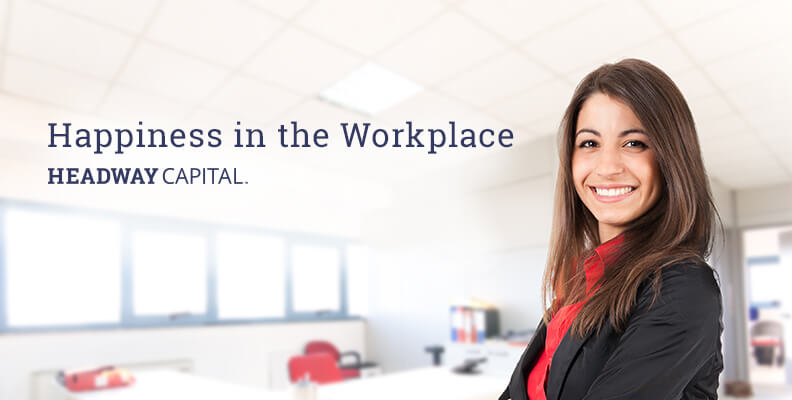 How to Keep Employees Happy
Small businesses strive to grow stronger and more competitive in their industry everyday. By paying special attention to your staff, your business creates a special opportunity to keep a team of inspired, engaged and happy employees. A happy workforce is a high-performance workforce. But how do you achieve the happy and ideal workplace? Read on to learn what your employees crave the most.

Infographic Roundup
All small businesses take different approaches to keeping their employees happy, productive and invested in the company and culture. But did you know most small business employees want the same things? From company culture to top five desires, read on to learn what your employees really want from your company.
4 Staples of a Strong Company Culture
Company culture is a reflection of the belief, values and behaviors of your employees. To help employees feel trusted and appreciated, incorporate these four staples:
1. Respect and Fairness
2. Teamwork
3. Goals
4. Learning Opportunities
Most Popular Small Business Perks1
Sure, your small business employees want to be engaged and well compensated… but they also want perks! Check out 5 perks you can incorporate today:
• Catered Lunches
• Nap Rooms
• Dog-Friendly
• Massages
• Fitness Classes
Top 5 Things Employees Want
All of your employees will require different things for their happiness in the workplace.
1. Purpose
Studies show that happiness makes employees 12% more productive. Happier employees generally are more engaged because they have purpose in their work. Once they have achieved this, they are 3 times more likely to stay, 1.7 times more likely to be satisfied, and 1.4 times more engaged with their work.
2. Flexibility
Give your employees the tools to work remotely. Many small businesses have started giving their staff laptops or smartphones, and have started offering cloud-based services.
Percentage of small businesses that provide their employees with remote technology:
• 72% Smartphones
• 68% Laptops
• 38% Cloud-Based Services
3. Innovation
At Google, employees are granted a "20% creative time policy" where they are encouraged to work on any innovative ideas. Your employees want to work somewhere that is ahead of the curve — so allow them some time to create on their own. It will ultimately benefit you!
4. Feedback
Research suggests that 87% of employees were less likely to leave their companies if they're given regular feedback. Every week, schedule a short check-in meeting and offer constructive criticism while discussing areas of improvement and other feedback.
5. Compensation
89% of employers think their employees leave for more money. But in reality, only 12% of employees do leave for more money! Offer fair and competitive pay — it'll put a big smile on your employees faces!