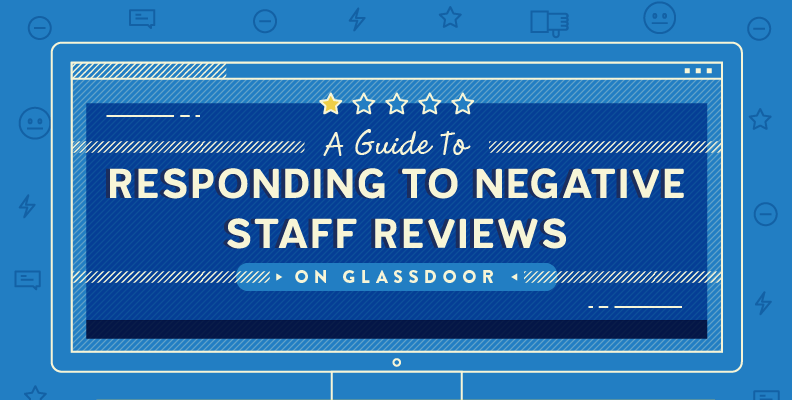 A Guide To Responding To Negative Staff Reviews On Glassdoor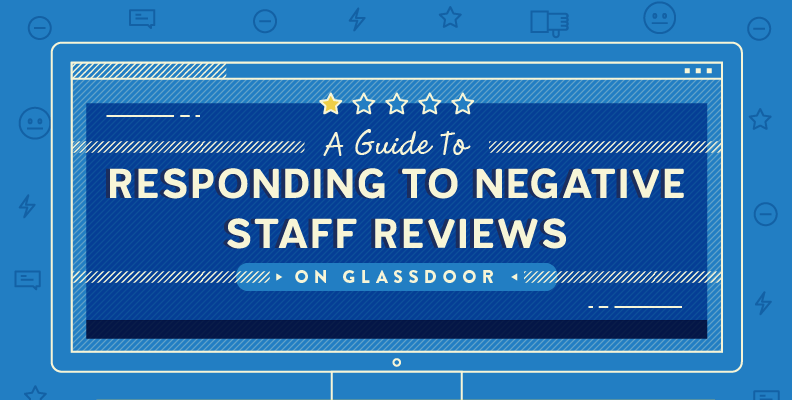 Glassdoor offers employees the chance to anonymously review their boss. This can be a great bottom-up way of sharing information and keeping standards high. Unfortunately, it means that some employers get given a rough ride even if it is undeserved. So what can you do to turn around a bad review your company has received?
Respond too defensively, and you risk looking like a tyrant and alienating your workforce. Ignore that bad review altogether, and you will make your business look bad. If you own the criticism with grace and positivity, it's actually possible to come out of the experience looking better.
Getting it right is as much about what you don't do as what you do. Personal reviews can be highly emotive. If you respond while you're still reeling from the hurt, or you draw attention to a bad review by trying suppress or discredit it, you're likely to come away looking like a bad boss.
Address the criticism point by point. Explain how you are resolving each issue and what you will do to prevent repeats. Even if you mostly get positive reviews, showing that you take time to deal with that rare unhappy colleague will reflect well on your business.
Our new infographic runs through the whole process of signing up to Glassdoor and managing reviews in ways that will get your reputation back on track.
Employees are always going to grumble about work. The fact that Glassdoor gives you the chance to reply is a great thing – so long as you use it wisely.

Employees will eventually come and go, no matter how great a place your company is to work at. Hiring and training employees is expensive, but small business loans can help you cover these expenses and keep your business running.
Sources
Glassdoor. (2017) 50 HR and Recruiting Statistics for 2017 glassdoor.com
Glassdoor. (2017) Top HR Statistics glassdoor.com
Grohol, John M PSYD. (2009) Why 'Sleeping on It' Helps livescience.com
Bregman, Peter. (2014) How to Ask for Feedback That Will Actually Help You hbr.org
Glassdoor for Employers glassdoor.com
Glassdoor Team. (2015) 5 CEO Responses on Glassdoor Worth Reading glassdoor.com
Brown, Dave. (2014) Glassdoor Employer Response Advice glassdoor.com
Pratt, Siofra. (2016) How to: Respond to a Negative Glassdoor Review socialtalent.com
15five employee surveys. 15five.com
Moon, Laura. (2016) Responding to Negative Glassdoor Reviews: FAQs glassdoor.com
Align To Thrive. (2016) How To Respond To Negative Glassdoor Reviews aligntothrive.com
Lucas, S. (2016). The Worst Possible Response to a Bad Glassdoor Review. inc.com
Adams, S. (2016). How Companies Are Coping With The Rise Of Employee-Review Site Glassdoor. forbes.com
Embed This Image On Your Site (copy code below):