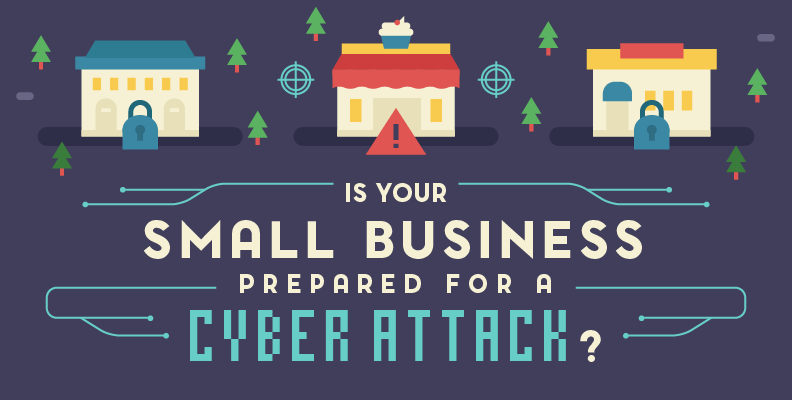 Is Your Small Business Prepared for a Cyber Attack?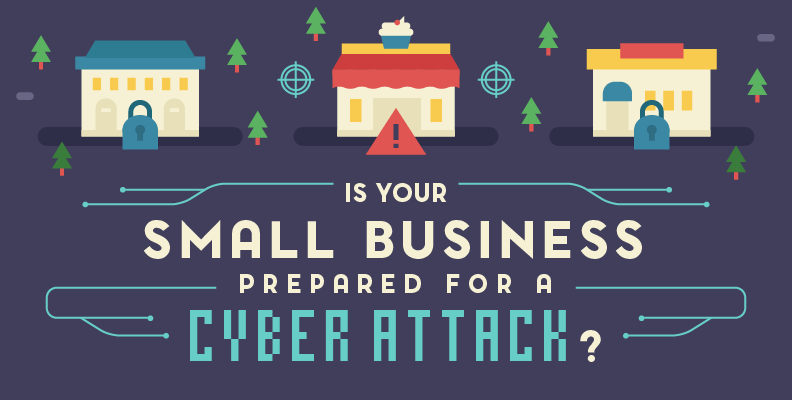 The digital revolution has created endless opportunities for small businesses with big ideas. Unfortunately, as with all the best things, this comes at a cost: vulnerability to online fraud. What can you do to make sure your business is safe from cyber attacks?
Cyber crimes come in many forms. Ransomware, for example, is a method of hacking your data and holding it hostage until you pay to get it back. There have been some high profile incidents lately, so it pays to check your security now. Systematically backing up your files in multiple places can help make sure you're not left at the mercy of cyber attackers.
Another common method of cyber fraud is phishing. This is the act of sending fake emails that appear to come from a reliable source, in order to trick your employees into handing out valuable information like banking details. An astounding half of all attacks hitting small businesses are phishing scams. Train your staff to spot and report suspicious emails and you can immediately reduce the threat your business faces.
Our new infographic provides both technical and procedural methods to protect your business from online crime. It includes a flowchart that makes it easy to assess your security, even if you're not technologically-minded.
Hackers in this globally connected world have endless ideas on how to compromise your business to make a few bucks. If you guard against cyber attacks thoroughly, you'll have an awful lot less reason to worry.

Hopefully, you'll never have to endure a cyber attack, but if you do, a small business loan can help you get back on track.
Sources
1 Symantec (2016). Global cyber security threats, trends and insights. Symantec.com
2 Federation of Small Businesses (2016). Small businesses bearing the brunt of cyber crime. fsb.org
3 Keeper Security (2016). The 2016 State of SMB Cybersecurity. smallbiztrends.com
4 Gillin, P. (2017). Two-Factor Authentication: A Little Goes a Long Way. securityintelligence.com
5 Nokia (2016). Nokia Threat Intelligence Report – 2H 2016. pages.nokia.com
6 Symantec (2016). ISTR Special Report: Ransomware and Business 2016. Symantec.com
7 Mark Smith (2016). Huge rise in hack attacks as cyber-criminals target small businesses. theguardian.com
8 CSID (2016). State of Small Business Security. csid.com
9 Lindros, K (2017). A Small Business Guide to Computer Encryption. businessnewsdaily.com
Quora (2017). How Similar Are WannaCry And Petya Ransomware? forbes.com

Embed This Image On Your Site (copy code below):