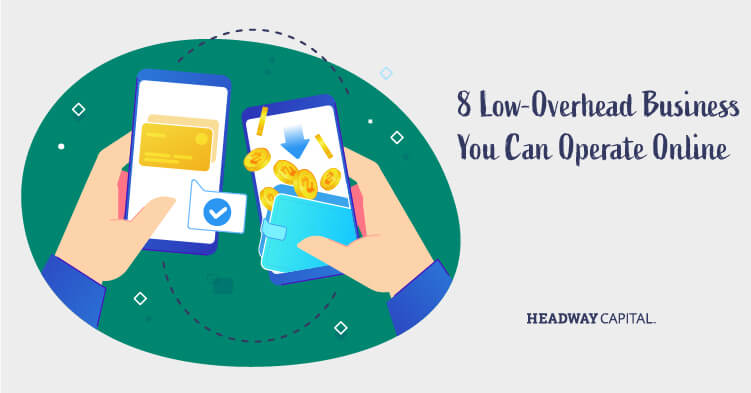 Affordable Business Startup Ideas You Can Operate Online
Though the economy may still have a long road to recovery, some industries are booming. Online, customer-first businesses have emerged as leaders while more people stay closer to home. If you're looking for a new venture but don't have a lot of business funding from the start, you can still operate a successful small business online.
While some of the following business ideas require advanced education, licensure or skills, they all have fairly low overhead costs. Here are eight affordable small businesses you can operate online.
1. Tutor
With the mass transition to online learning and digital courses, many students have fallen behind academically. Limited teacher/student interaction, increased distractions, different learning styles and a lack of resources are just the tip of the iceberg when it comes to the downsides and limitations of group or classroom online education.
If you're knowledgeable in a particular subject, extremely patient and willing to think outside the box to help students learn, a remote tutoring company can be a profitable, low-overhead business for years to come. While some students may need in-person sessions, you can provide high-quality, one-on-one instruction online with free tutoring tools and software.
2. Career Counselor
With high unemployment across the nation, many frustrated workers, recent graduates and those looking to change careers lack the resources, soft skills and/or experience needed to secure a new job. That's where a career counselor comes in —they work with clients to determine what career would best suit their skills, goals and background. They'll also help their clients learn the soft skills they need to get there, like interviewing, networking and resume-writing.
If you have great communication skills and know just what employers are looking for, an online career coaching business might be a good path for you. According to recent data by the Bureau of Labor Statistics, demand for career counselors is growing much faster than the average of all occupations.
3. Bookkeeping and Accounting
All businesses need someone to handle their finances, but smaller companies may not have the budget for a dedicated staff bookkeeper or accountant, or the necessary expertise to manage their own books.
If you're well-versed in the latest accounting software or have your CPA license, you may be able to operate your own payroll, bookkeeping and/or accounting business online.
4. Graphic Design
Graphic designers help businesses conceptualize, create and deliver visual messages, whether online, in print or some other medium. Many designers specialize in a particular area, such as mobile applications, user interface (UI) or user experience (UX). While there are many paths to a graphic design career, it's one of the most profitable, low-overhead and in-demand small businesses you can run today.
5. Business Consulting
If you have a business background, you may be able to lend your experience to other companies in need of help. Business consultants often specialize in areas such as loss prevention, marketing or development, but generally work on a contractual basis to resolve a specific issue. While most of the work can be done remotely, businesses consultants may need to physically visit the companies they work with, depending on the situation/industry.
According to the U.S. Bureau of Labor Statistics, demand for business consultants is likely to grow in certain industries such as healthcare, health insurance and information technology (IT) over the next decade.
6. Writing Services
Writing service companies can help clients in a number of ways, from content creation for websites, advertising and marketing purposes, to authoring technical material like manuals, instructions and tutorials.
If you have excellent writing and editing skills, a copywriting, technical writing or blogging business can be an affordable option to operate online.
7. Web Developer
Practically every business needs a website, whether it's a simple webpage to a high-tech e-commerce hub. Web developers work behind the scenes to create, test, maintain and monitor websites to suit specific business needs, often on a contractual basis. While some web developers begin their career with a bachelor's degree or higher, you may be able to pursue online courses, certificates or technical training programs to get started in the field.
8. Virtual Assistant
While some companies struggle with low cash flow and limited sales in a slow economy, they may not have the budget for a full-time assistant or secretary. However, a limited budget doesn't keep the administrative tasks and errands from piling up.
Virtual assistants help support businesses with a wide range of administrative duties, like scheduling appointments, booking travel, email correspondence and other remote tasks. Virtual assistant businesses may be a good choice for responsible, highly organized entrepreneurs.