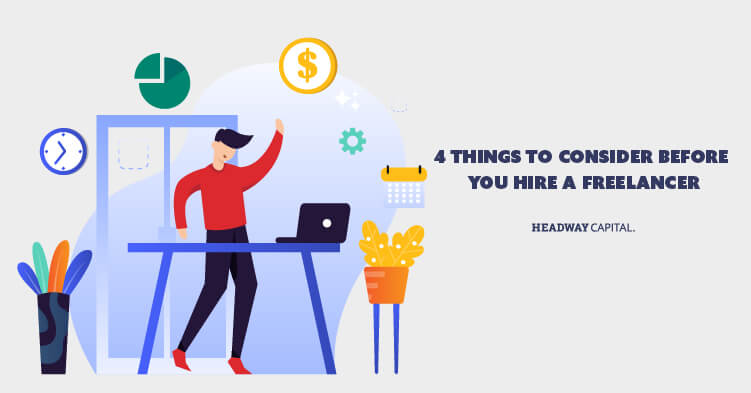 4 Tips for Employing Freelance Workers
In addition to hiring traditional employees, businesses now have the option to contract out to freelancers for specific projects, job functions, or other business needs. With millions of today's global population currently working as freelancers, these individuals offer a vast number of services including graphic design, web development, and even creative writing.
Freelancers offer an exciting opportunity for today's businesses. Because freelancers can offer your business a diverse skill set you may be looking for, without the need to bring them on as a full-time member of your workforce, it's likely you'll find an opportunity to hire one (or many) for your own business requirements.
Before working with freelancers, however, there are a few important factors to keep in mind.
Interview Like You Would a Full-Time Employee
Hiring the best-fit candidate for each position is one of the most important elements of a business, but many people will take on a freelancer with very minimal consideration. Even though you may not have the same commitment to a freelancer as you would a full-time employee, you'll still be counting on them to deliver an important service.
In a similar fashion, don't be afraid to interview a freelancer before committing to them and their services. There are a number of helpful questions you can incorporate into an interview in order to better understand the freelance candidate's unique skills, their specific style, and even availability to complete the task.
Create a Formal Agreement for Deadlines and Objectives
Once you've selected the ideal freelancer for your project, it's helpful to create a document of project expectations and goals, and either send them to your freelancer via email or discuss them through a video chat.
As HR professional Charlene Collier tells Forbes, "Setting clear expectations and boundaries regarding the scope of work [and] projected timeline… only alleviates any confusion and risk of setting unintended commitments." Chatting with your freelance workers on the front-end of a project ensures they understand the objectives and expectations. In addition, because some freelancers juggle multiple clients and projects, offering specific dates on the front end allows them to effectively manage and budget their time.
It may be helpful to utilize a project management tool to keep both you and your freelancer in the know and up to date on any projects or completed work.
Ensure Freelancers Adhere to Cyber Safety Best Practices
It's important to remember that your pool of freelancers may be located all across the country (or even the globe) and won't regularly report to the office, so primarily all of their work will be conducted remotely.
Be sure to share with your freelancers any internal policies you have for cyber safety, including guidelines for utilizing public WiFi networks, encrypting confidential emails, or identifying email scams. This also means that you should provide freelancers with the same cybersecurity hardware and software that you would give to full-time employees. This might include connectivity to an SD-Wan solution, a privacy screen for their laptop, or access to the company password manager.
Encourage Two-Way Open Communication
It might be tempting to think you can send off the project requirements, sit back, and wait for the perfect results to roll in. Sometimes it's that simple, however, projects often require back and forth discussion.
Be open to the ideas, comments, or suggestions your freelancer might have. After all, they're likely an expert in their field, and may have some valuable insights to the project or task. The more the freelancer understands your needs, the better able he or she will be to deliver a terrific result to wow you.
There's a lot to be gained from hiring freelancers, but you have to go about it in the right manner. Be sure to use the above tips to your benefit in order to find the right freelancers for your business needs.