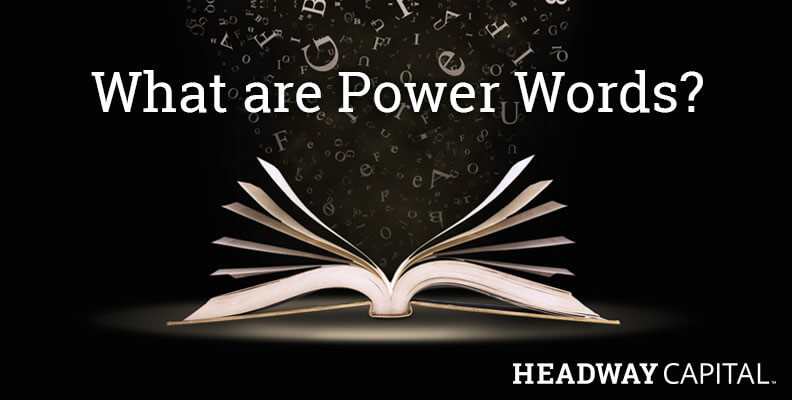 Using Power Words to Sell
Business owners, both new and old, should learn how to influence emotions in customers through the use of language. Certain words can persuade actions or boost response and conversion rates. These words are known as power words. When it comes to sales, using the appropriate words in your marketing copy can solidify a huge transaction.
What Are Power Words?1
Power words are terms that business owners can use to incite customers to take action. They should be used in your email campaigns, social media posts, catalogues and all other marketing and sales material to encourage customers to take action. Creating urgency through the use of power words can lead to additional sales.
5 Power Words2,3
To see results while using power words – combine these words into phrases that encourage buying behavior. To incite your customers to take action, try using these five power words in your sales and marketing copy:
Sale
Sale is a motivational power word. It incites emotion in the customer because they have the opportunity to save money on items they were considering purchasing. Using this power word encourages customers to purchase items because it seems exclusive.
Off
If you are able to offer your customers a small percent or dollar amount off, it will most likely strike their interest. This power word will work especially well in a coupon advertisement, email campaign or on social media.
You or Your
This power word makes the customer a part of the conversation. Use it early in the copy to show the customer that you are considering them. It is a personalized touch that can make a huge difference.
Best sellers
Your customers may or may not know what your most popular items are. By creating a list of best sellers, you can encourage sellers. Use this power word in the by-line of an email. Also, keep this marketing tip in mind throughout the holiday season.
Free
This may be the most powerful word. Using the word 'free' spurs a lot of action on the customer's end. Advertisements that include the word 'free' should consistently convert prospective buyers into customers. Other suggested power words that may provoke the same reaction as 'free': gift, at no charge, at no extra cost, etc.
References
1Grabenstein, D. (11 February 2014). Using power words to sell. Retrieved November 11, 2014 from http://quickbooks.intuit.com/r/sales/using-power-words-to-sell
2Chic Geek. (2013). 25 power words to use in your sales and marketing copy. Retrieved November 11, 2014 from http://small-bizsense.com/25-power-words-to-use-in-your-sales-and-marketing-copy/
3Furgison, L. (13 October 2014). 20 powerful marketing words & phrases that sell or repel. Retrieved November 11, 2014 from http://www.verticalresponse.com/blog/20-powerful-marketing-words-phrases-that-sell-or-repel/