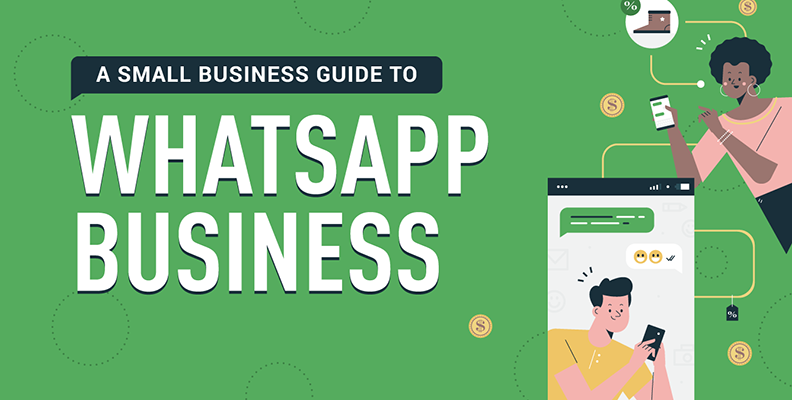 A Small Business Guide to WhatsApp Business
Sick of hanging on the telephone? There is a better way to talk to your customers. WhatsApp is a hugely popular messaging app with a dash of social networking. In a few short years, WhatsApp has gone from "another social app clogging up iOS" to "default (and much-loved) telecommunications platform."
Then Facebook snapped up the company. They quickly added a shopping element to the app. Now, in addition to the regular app, WhatsApp Business is the portal through which vendors can reach their customers.
And there are a lot of customers. In Mexico, 78% of cell phone owners have the app. More than 80% of 18-24-year-olds in the UK have it. Worldwide, WhatsApp has 2 billion monthly users. Engagement levels are higher than on Facebook – and that revelation comes directly from Mark Zuckerberg.
WhatsApp Business connects you to new and existing customers to solve problems, follow up on transactions, and share information. Since the vast majority of consumers prefer to use messaging when communicating with a business, and WhatsApp gets the popular vote for being a great service, it doesn't make sense for small companies not to use WhatsApp Business.
Getting Started
WhatsApp Business works with the core service to deliver messages, updates, and product details to customers. The app is designed with small businesses in mind. Vendors get to discuss things with customers using a platform that consumers know and trust. Even more than Facebook (which has become notoriously 'marketified'), WhatsApp is a place to reach shoppers 'at home.'
As a small business owner, you can set up your WhatsApp business account in three short steps:
Choose your country of origin and verify using your phone number.
Fill in a few basic details about your company.
To succeed, it's important to spend a bit of time fleshing out your business profile and connecting with your network. However, if you've spent any time on social media (who hasn't?), you'll know that this bit can be quite fun. It can also be very useful for your business as it helps you to boil down what you do to a few essentials.
What Can You Do with WhatsApp Business?
Of course, it can be lovely just to chat freely with a valued customer. But WhatsApp Business allows you to optimize communications so you can deal with the majority of interactions quickly and politely. Example tools include:
Quick Reply. Respond to common queries with a pre-written answer.
Catalog. Direct customers to your in-app product showcase.
WhatsApp Status. Use the app's 'Stories' facet to enthuse about a new product or event.
Over 500 million people use WhatsApp Status daily, so it's a great way to tap into how people frame their lives online.
On top of these, you can do a lot of other regular social media stuff to engage your customer base. Why not get creative with images, GIFs, stickers, and emojis to cut through the unnecessary waffle and let your customers know what's what?
Headway Capital has created the ultimate guide to setting up and running your customer communications on WhatsApp Business. Download the app, set yourself up, and you could be chatting profitably with your customers before lunchtime!

Sources
Embed This Image On Your Site (copy code below):