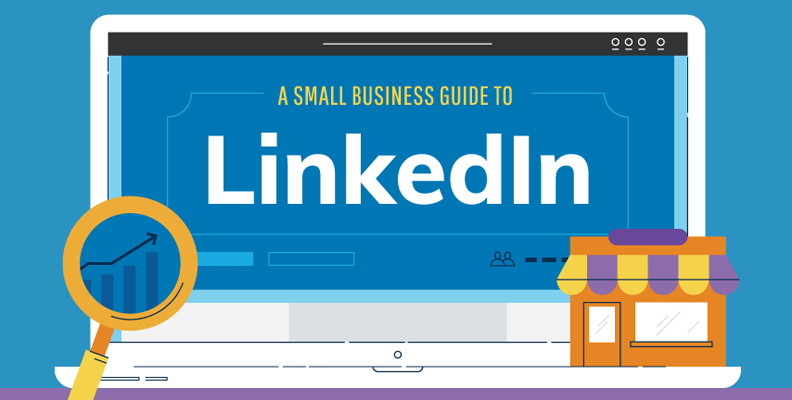 A Small Business Guide to LinkedIn
LinkedIn is the definitive social media platform for the professional community. But while 30 million companies have LinkedIn profiles, many small business owners continue to resist or delay signing up. Who needs another social media network, right? Especially one targeted for use during work hours!
Wrong. LinkedIn is less a social media network than an all-round professional tool. It is best seen as an effective platform for promoting your business, learning about your industry, and connecting with your most relevant professional contemporaries.
In some ways, your LinkedIn community is vast and open. Anybody can join – 645 million people have done. But just as important is who these 645 million are. Half of America's college graduates use LinkedIn. Around 45% of LinkedIn users are in upper-management. And nine out of ten execs say LinkedIn is their number one choice for professional content.
So how and why can small businesses leverage this opportunity? Well, LinkedIn is about more than selling your product or service. What you're really selling is an idea of what your business means. Your combination of product niche, personal experience, and location makes you an expert in your precise area of the industry. When you share or publish quality content on LinkedIn, you get the right kind of attention from the right kind of people, and your prestige grows.
A profile boost like this delivers a more meaningful audience to whom you can showcase your products and events. In fact, half of all B2B web traffic from social media originates on LinkedIn. But small B2C businesses will also benefit by connecting with consumers, businesses, and professionals. For example, if you've established yourself as a serious, admired player in your industry, quality applicants will flock to respond to your LinkedIn job ads.
Creating a small business profile on LinkedIn is not much more involved than making a profile on any other platform. We've created a step-by-step guide for small businesses to establish and maintain that winning LinkedIn profile. In just a couple of hours, you can give your company a presence on LinkedIn and create a strategy to optimize your professional reputation.
Once your profile is up and running, follow our guide to building a LinkedIn following. Optimize your profile; regularly share valuable, relevant content; and you'll soon find your small business flourishing in a new and vital context.

Sources
Kashyap, V. (2017). 5 things I did to get 80,000+ followers on LinkedIn. Socialmediatoday.com
Embed This Image On Your Site (copy code below):