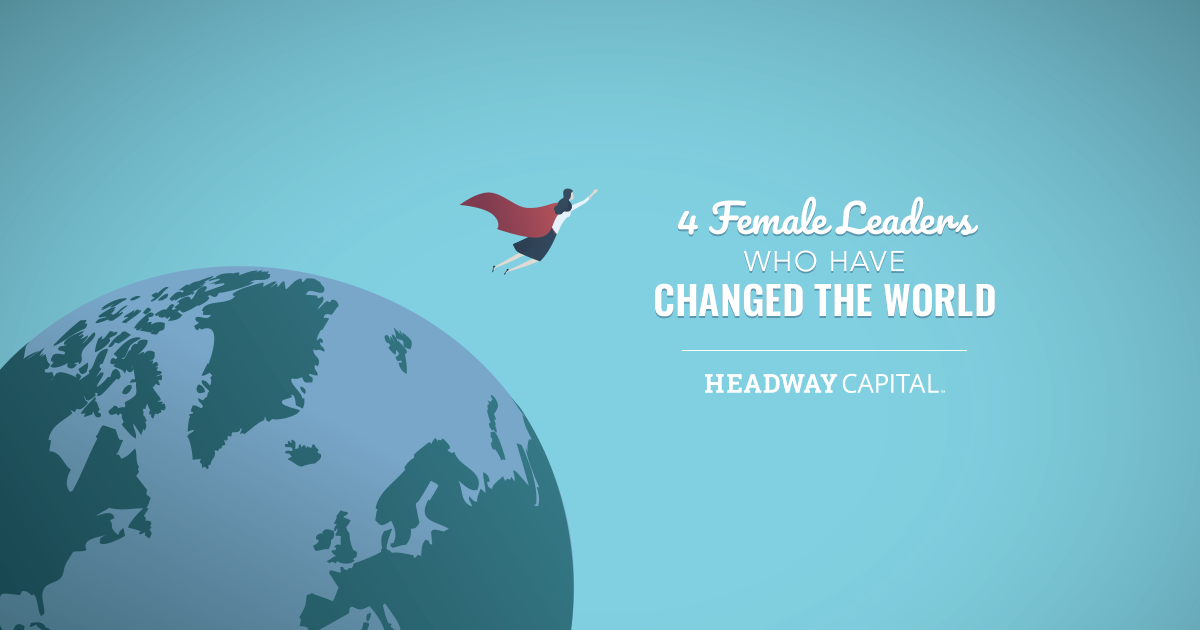 Inspiring Women Business Leaders You Should Know
More and more women are founding businesses and leading organizations the world over —  here are 4 women from a lengthy list of female entrepreneurs and leaders that we find particularly inspiring.
Indra Nooyi
Indra Nooyi served as the CEO of PepsiCo, the second largest food and beverage company on earth behind Coca-Cola, between 2006 and October 2018. Born in India, Nooyi is one of only a handful of women of color to lead a huge American corporation. Nooyi's history shows how loyal workers can have a huge impact on how a company matures. She joined PepsiCo in 1994 and became its Chief Financial Officer in 2001.
Her 12-year tenure as CEO is far longer than the median 5-year span for CEOs of a large company. Nooyi redefined what a soda company could be — she led acquisitions of Tropicana and the Quaker Oats Company, making PepsiCo a player on almost every grocery store shelf. In her later years, she embraced Americans' penchant for healthier living, shifting funding of junk food to healthier alternatives. During her time as CEO, sales grew 80%. Her story shows how a leader can lead a company for many years while aggressively adjusting to changing consumer trends.
Julia Child
Perhaps one of the most interesting facts about Julia Child is that she did not learn how to cook as a young girl. Her family paid a cook —  there were no treasured family cookbooks or secret recipes. She didn't become interested in cooking until her early 30s when her new husband Paul Cushing Child introduced her to legendary French cuisine in Paris. Child's early background was as a copywriter before working on experimental projects for the United States Navy in World War II (it's a wild tale).
After moving to Paris, falling in love with the food, and learning how to cook at the famed Cordon Bleu cooking school, she wanted to bring the joys of French cooking stateside. She began working on a book that included detailed photographs of how to prepare foods, an innovation for recipes. Early publishers thought the manuscript was far too encyclopedic, but the 726-page book, Mastering the Art of French Cooking, became a massive bestseller. Child's experiment with combining images with recipes led directly to her success as the host of one of the first cooking shows in 1963, making her a household name for generations. Child's story is a strong illustration of how someone can harness media in innovative ways to reach a wide audience.
Angela Merkel
To many observers, Angela Merkel, who has served as the Chancellor of Germany since 2005, is the current leader of the free world. She is undoubtedly the leader of the Eurozone — she has served as the leader of the European Council, the principal representative of the European Union. Germany leads Europe in terms of Gross Domestic Product by a wide margin. Forbes considers Merkel to the most powerful woman in the world.
Merkel, who possesses a post-doctorate degree in physical chemistry, gets things done in a humble manner. She still lives in the apartment she occupied before becoming chancellor and does her own grocery shopping. In her long term heading Germany, she has led Europe in digging itself out of the financial crisis, handled the migrant crisis in the wake of the Syrian Civil War, and remained constant in her pragmatism even as political upheaval erupts worldwide. Instead of grasping for the safety of the past, she encourages Germany and other European nations to innovate and grow while imbuing her career with a signature unpretentiousness.
Carol Bartz
The early days of Silicon Valley are often remembered as a boy's club, but that view isn't reflected in the history. Carol Bartz was there since the early days of the World Wide Web – she became CEO of Autodesk in 1992 and made it one of the leading design software companies on the market. She came up with a version of "move fast and break things" when Mark Zuckerberg was still in middle school. Bartz's motto for Autodesk was "fail-fast-forward," or "3F." The idea was that you would likely fail in some missions as a company, which is fine. But she noted that the key was to be resilient after failing and overcome it quickly by moving on to the next mission. It's a slogan that largely defined the tech companies of the iPhone era, but Bartz had embraced this way of thinking back when AOL was still sending out CDs in the mail.
Bartz became CEO of Yahoo! in 2009 and was lauded for drastically restructuring the company. However, she was unceremoniously removed from the position in 2011. Of course, since then, Yahoo! has been the target of some of the biggest hacking attacks in history, so perhaps Bartz ended her leadership at the company at an ideal time.
Written by Barry Eitel
Barry Eitel has written about business and technology for eight years, including working as a staff writer for Intuit's Small Business Center and as the Business Editor for the Piedmont Post, a weekly newspaper covering the city of Piedmont, California.