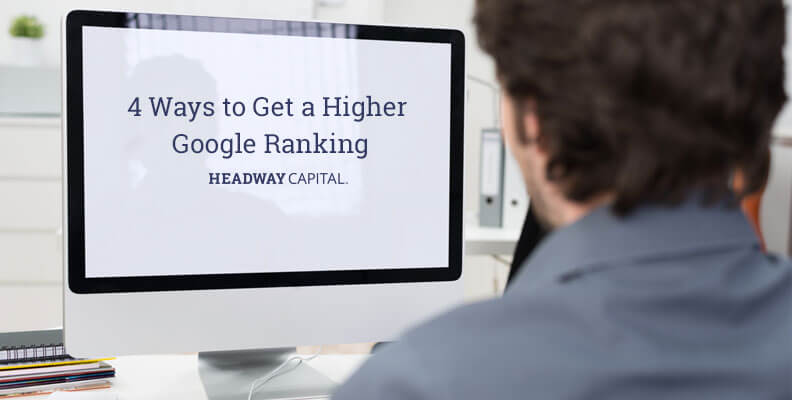 How to Improve Your Google Ranking
As a small-business owner, you are likely always searching for new ways to make your website, blog and online marketplace profitable. One innovative way to do this is to improve your page ranking on Google. But how exactly goes Google rank its pages? Keep reading to learn how to get your business up to speed.
Google PageRank System
Google's page ranking works off an algorithm, which is patented and largely a secret. It is an automated process that determines where each search result appears on Google's search engine return page.
Since most users only look at the first few results, it is imperative for your business to be amongst the first few. Although Google keeps the actual algorithm a secret, here is what we do know:1
• Google assigns a rank or score to every search result. The higher the score, the further up in the search results it will appear.
• The number of other Web pages that link to the target page also determines page rankings. Pages with high-quality content should be linked more than mediocre pages.
• The strength of the domain name, how and where the keyword appears and the age of the links also affect the ranking of the page.
4 Ways to Improve Your Ranking
To put it simply, Google's page ranking focuses on the links going to and from a Web page. There are many tricks you can employ to improve your ranking, but here are the top four ways:2
1. High-Quality Content
Providing well written and relevant content on your website or blog will get Google's attention. Here are five questions to consider before sharing your content:
• Is this content well-researched and trustworthy?
• Is this content grammatically correct and free of errors?
• Is this content relevant to the interests of the site's visitors?
• Is this content shareable?
• Is this content filled with useful information?
2. Keywords
Your website, blog and online marketplace could bring in web traffic by using broad keywords. Online, there are two types of visitors — those who are seeking information and those are looking to make a purchase.
Google is aware that Internet marketers fill websites with buyer keywords that don't necessarily reflect the content on the page. For example, if someone is searching for an online sale, they may land on a page about something else. Instead of tricking users, Google prefers you use keywords on your website to improve the customer experience.
To help potential customers find your content, here are some keywords to use:
• Buy
• Purchase
• Find
• Cheap
• Bargain
• Review
• Discount
3. Titles
The title of your page or blog post is the first thing online users see. According to recent research, blog post titles that use certain words or phrases rank in the top 20 percent of viral shares.2 Check out these highlights from the research:
1. Shocking words get more shares.
2. Negative words such not, without and don't, perform better than positive words.
3. Numbers in a title make the post go viral more often than not.
4. If you reference Twitter, Google, Facebook or any other big brands, the higher chance you have of your content being shared.
4. Social Sharing
When a website receives 100 Google+ followers to its Google+ business page, the search engine placement saw a 14 percent increase.
Facebook and Google+ shares are extremely important to your overall ranking. Here are some tips on getting your visitors to share your content:2
• How-to Lists get 47 percent more shares.
• Post content when your site is experiencing increased traffic.
• By adding an image, your click engagement will increase by 27 percent.
• Be certain the social media share buttons are visible at all times.
Google is constantly updating its search engine to keep up with the user's demand for relevant, engaging and shareable content. By employing these tips into your website, blog and online marketplace, your page rankings may improve.
References
1Dixon, B. (2014, Sept 17). How small businesses can improve their Google search ranking. Retrieved February 9, 2015 from http://www.theguardian.com/small-business-network/2014/sep/17/how-businesses-improve-google-search-ranking
2Kearns, S. (2014, Sept. 3). 4 smart ways to get a better google ranking today. Retrieved February 9, 2015 from http://quickbooks.intuit.com/r/marketing/4-smart-ways-to-get-a-better-google-ranking-today/