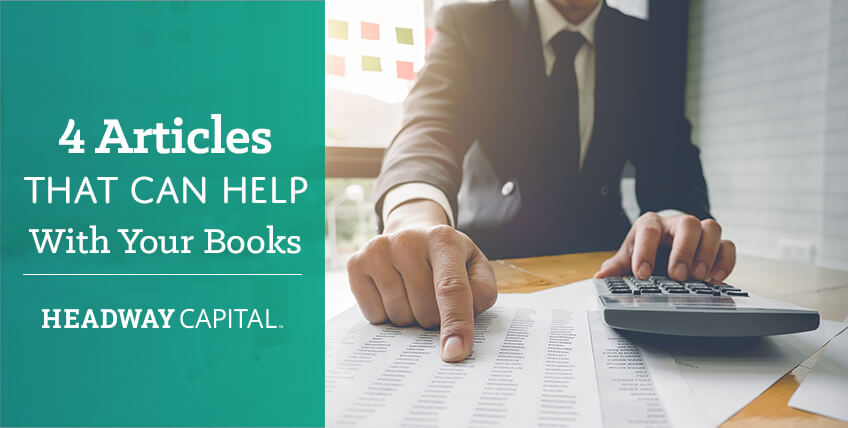 Improve Your Business's Accounting
No one said it would be easy running a small business, but there are certainly ways to make it easier for yourself. One of the best ways is to make sure you're up to snuff on your accounting skills — after all, it's hard to succeed when you don't know where your money is going or coming from. In that spirit, we've collected four articles from Lendio, our partner for this post, to help the small business owner improve their accounting chops.
8 Steps to Creating a Budget for your Business1
You probably already use budgeting software to keep track of your revenue and expenses, but are you getting the most out of your budget? Follow these steps and you'll be on your way to becoming an accounting master.
How to Keep Your Business Finances Healthy2
Looking for some even more basic advice? This post makes sure you're covering basic principles like tracking expenses and building taxes into your bookkeeping.
Five Ways To Save Your Small Business Money Today3
Once your books are in order, it's time to start figuring out how to improve those numbers. Think about the ideas here to find ways to cut down on your business's expenses.
7 Ways to Easily Manage Your Business Accounting4
As your business grows, you have to make sure that everyone in the organization is on the same page when it comes to accounting. With this guide, you can start putting processes in place that will ensure consistency through the years.
Once you're up to speed on your books, it might be time to think about expanding. Unless business is booming, it's likely you can't reach your full potential without some outside funding — usually some sort of loan. But how do you decide what kind of lending is right for your business? Check out this video that delves into common types of credit used by businesses.
References:
1Farris, B. (February 7, 2012). 8 Steps to Creating a Budget for your Business. Retrieved March 7, 2018, from https://www.lendio.com/blog/small-business-tools/8-steps-creating-budget-business/
2Pedersen, C. (August 14, 2015). How to Keep Your Business Finances Healthy. Retrieved March 7, 2018, from https://www.lendio.com/blog/small-business-tools/how-to-keep-your-business-finances-healthy/
3Doom, B. (October 10, 2015). Five Ways To Save Your Small Business Money Today. Retrieved March 7, 2018, from https://www.lendio.com/blog/small-business-tools/five-ways-save-your-small-business-money-today/
4Bischoff, D. (April 18, 2012). 7 Ways to Easily Manage Your Business Accounting. Retrieved march 7, 2018, from https://www.lendio.com/blog/small-business-tools/manage-business-accounting/