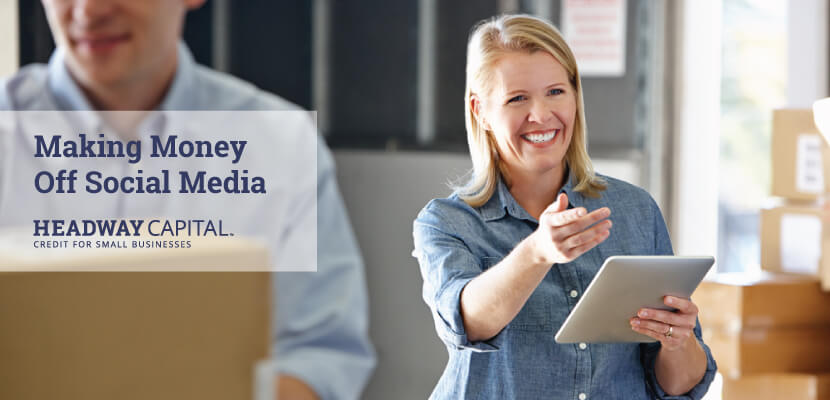 How to Monetize Social Media
Creating long-term relationships with customers takes time, and even some trial and error. For business owners who are not social media savvy, using online platforms like Facebook, Twitter, LinkedIn or YouTube to form those relationships may seem like a waste of time and resources. But while it is difficult to monetize social media, it is possible. More and more companies are beginning to rely on social media as their primary promotional tool to share information directly with their customers. The services are free, and in turn, these brands are profiting from being active online.
Here are some tips on how you can monetize your social media:
Keep Your Social Platforms Consistent1
From your profile picture to your header image to your location information, claiming or securing your social media channels is crucial. Your social media pages are a reflection of your business. Social media accounts like Facebook and Twitter are an extension of your company and increase brand recognition. Making certain the information on your channels is relevant, accurate and appealing is essential to gaining new likes, fans and followers. When your accounts are synced across the board, it instills a sense of trust and an air of professionalism in your customers.
Share Relevant Content
To attract new followers, likes or fans you have to slowly build a community. By sharing relevant information, photos and articles about your business or your customers' interests, you are establishing a relationship with your growing fan base. This will allow your business to gauge who your audience is and identify what types of content they gravitate toward.
Engage With Your Fans2
The purpose of your ongoing social media efforts is to create a dialogue between your business and your customers, both new and old. When a fan comments on your Facebook page, replies to a tweet, or shares an article on their LinkedIn, respond to them! Driving discussions on your page and theirs creates a meaningful interaction that you should try to keep going as long as possible.
Host an Online Sale 
Once you have set up your pages, shared content, and established an audience, hosting an online promotion or flash sale could help monetize your social media accounts. If your company makes their own products, displaying and selling them on your social media accounts is practical. Hosting a sale for your new products or offering a discount code for your older products is a great way to thank your fan base for interacting with your page while you profit.
References
1Kirkland, K. (2013, May 20). How to monetize social media. Retrieved July 8, 2014, from http://www.zazzlemedia.co.uk/blog/how-to-monetize-social-media/
2Brown, C. (2011, April 18). How to monetize social media. Retrieved July 8, 2014, from http://www.inc.com/guides/201104/how-to-monetize-social-media.html