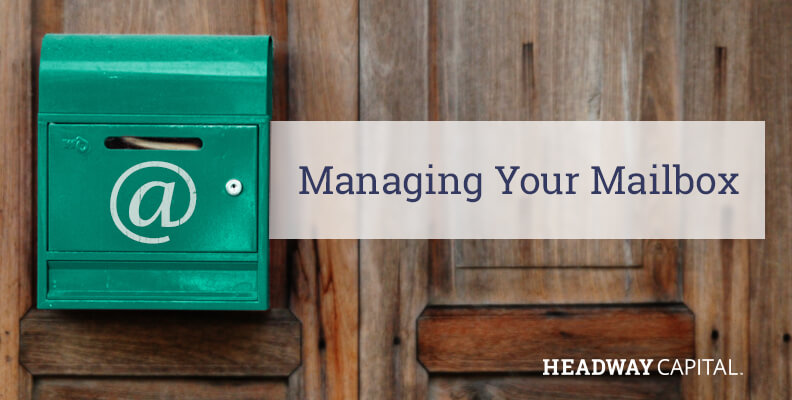 How to Handle Your Emails
As a small business owner, you likely spend a good portion of your day receiving and responding to emails. In fact, on average, business owners send and receive 125 emails per day!1 Between managing employees, attending to customer service issues and reviewing orders — email is a non-negotiable form of communication. The following tips will help you to effectively manage your mailbox.
Delete Junk Mail
The first item on your to-do list when you open your inbox should be to go through your unread messages quickly and delete spam or promotional emails. While you may need to open a few, you should be able to tell if they are trash just by reading the subject line. Another option — which will save you time in the long run — is to unsubscribe from promotional emails.
Choose a Time to Respond
One of the best bits of email advice we can offer small business owners is to set a specific time to respond to emails everyday. Every morning when you begin your workday, set aside an hour or so to attend to your emails. Repeat this routine after lunch and at the end of the day. You will be surprised (and delighted) to discover that your email is completely manageable when you stick to a schedule.
Organize Your Inbox With Folders
What projects are you working on right now? Do your employees email you often? Is your mailbox filled to the brim with customer service requests? The simplest way to sift through these emails is by organizing them with folders. You can prioritize and sort through these emails in different folders. You can also set specific filters to directly send your emails to the correct folders when you receive them.
Can You Email Less?
Although it may seem obvious — if you want to receive fewer emails, try sending fewer emails! If this sounds impossible, do a trial and error. As a rule of thumb, ask yourself who needs to be in the loop and who you need a response from. To do this effectively, only put one email address in the 'To' section and 'cc' the others. Start your email with the name of the individual you want to get a response back. After your experiment, decide if you are able to not write an email unless it's completely necessary.
References
1Radicati Group, Inc. (May 2011). Email statistics report, 2011 – 2015. Retrieved 14 July 2015 from http://www.radicati.com/wp/wp-content/uploads/2011/05/Email-Statistics-Report-2011-2015-Executive-Summary.pdf