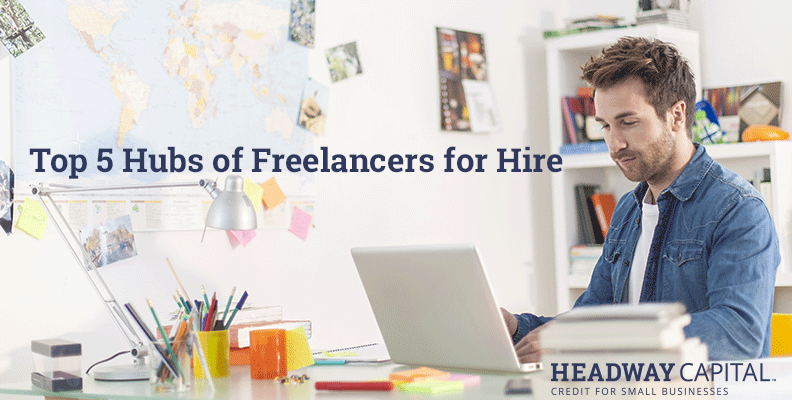 Where to Hire Creative Freelancers
Now that your business is off the ground and you are considering hiring employees, freelancers might be your best option. These creative individuals can assist your business with content writing, graphic design and marketing your unique products at the drop of a hat.
Hiring freelancers has huge benefits for you as a business owner because of the flexibility regarding scheduling, payment and skill sets. Freelancers also operate as business owners and are available whenever you need work completed, and can even work remotely if needed.
If you are in the market to hire one or more freelancers, begin your search here:
Elance.com
Elance is a free online staffing platform where businesses can find, hire and collaborate with freelancers. Over 3 million freelancers use Elance to offer skills like programming, developing, writing and designing.
Odesk.com
Odesk is an online global platform where businesses and freelancers can connect and complete work remotely. It's also free!
Freelancer.com
Freelancer.com is the world's largest freelancing marketplace for small businesses with over 13 million users. Business owners can hire freelancers to do contract work at a fraction of the cost.
Fiverr.com
Fiverr is an online marketplace that offers services and tasks starting at $5. The site currently has over three million members, including: designers, marketers, writers, advertisers and programmers.
Guru.com
Guru is a one-stop website for freelancers. Business owners can hire one or more creative individuals, manage their work on the platform and pay for the work received. This service is relatively new, with 1.5 million freelancers currently connected.
Fifty-three million American or one in three workers in the United States are freelancers.1 Hiring creative freelancers to complete work for your business is an impressive way to diversify your business. It also creates some flexibility for you as an owner to not have to take on the responsibility of full-time employees.
References
1 Weber, L. (2014, September 4). One in three U.S. workers is a freelancer. Retrieved September 22, 2014 from http://blogs.wsj.com/atwork/2014/09/04/one-in-three-u-s-workers-is-a-freelancer/