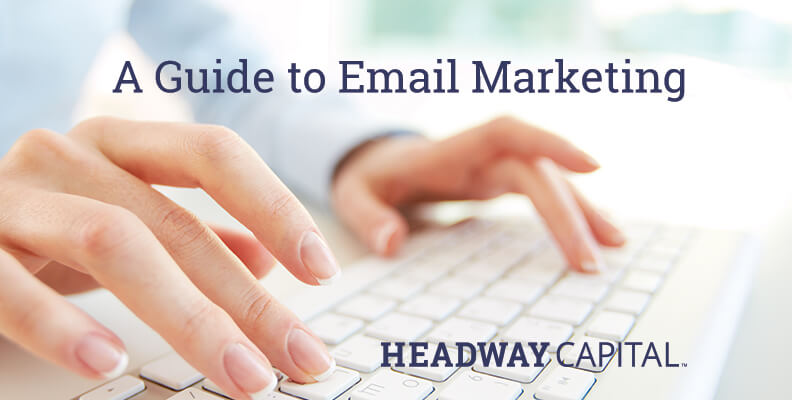 How to Email Effectively
There are several methods you can employ to market to your customers. If you are not using email marketing to share company news, promotions and products – you are seriously missing out. Rather than focusing on direct mail marketing, many businesses are gravitating toward email campaigns. Marketing through email is cost-efficient, easy to track, flexible and ultimately effective.
Types of Email
Email marketing is one of the best strategies to directly reach consumers. It gives you the opportunity to share news and market your products. However, it is important to keep in mind that your emails must offer a benefit to your customers. So to help you choose your content wisely, take a look at the variety of marketing options for email:1
Newsletters
This is a speedy way to keep your customers in the loop. You can share information about upcoming sales, promotions and new products. These emails should be sent regularly, whether weekly or monthly.
Promotional Campaigns 
Your customers want to know when you are having a sale and this email is just for that. In the days or weeks leading up to your sale, inform and remind your customers about the chance to save.
Invitations
This email serves as a reminder to keep your customers up-to-date about events that are taking place.
Catalogs
Do you have a featured product or service? This email is meant to shine light on your new item or services offered.
Transactional
If your business has gone green or is planning on going paperless, this email should be sent as a receipt of purchase. This way, you have the customers email address and you have the opportunity to thank them for their purchase.
Timing Is Everything
After selecting what type of email you want to send, it is important to choose the time it will be sent carefully. If your business is seasonal, sending an email at the start of the busy season is your best bet. If not, research what type of customers you have and determine when they will likely be able to view your message. You should be able to test multiple times for separate emails to determine what works best.
Spammers
Be certain that the consumers you are emailing have consented to receiving your announcements, newsletters and promotions. Be sure your email has an 'unsubscribe' option and when a consumer requests to be removed, respond quickly! We also recommend consulting with your legal counsel on marketing laws and regulations before starting an email campaign.
References
1 Brooks, C. (16 April 2014). Email marketing: A small business. Retrieved October 6, 2014 from http://www.businessnewsdaily.com/4488-email-marketing-guide.html