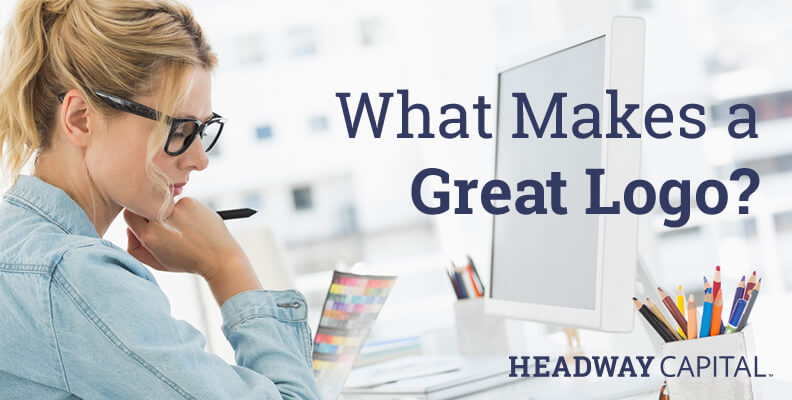 How to Design a Logo for Your Business
Apple, Disney, FedEx, Nike. What do these four companies all have in common? Other than being hugely successful, they all possess globally recognized logos. Designing a logo for your small business is essential to building your company's brand. Not only should it be easily distinguishable, a good logo should also separate your business from competitors.
Research shows that we are exposed to upwards of 5,000 brand messages per day.1 Through all of them, there are some company logos that stand out from the rest. So the question becomes: How do I make my company logo unique?
What are three characteristics of a great logo design? Here are the ones you should consider throughout the design process:
Simplicity
Keep it simple. When your customers first see your logo, they should be able to understand it immediately. An example of this is McDonald's and their golden arches. Since its creation in 1940 it has undergone a few redesigns, but remains true to the 'M.' It can be spotted a mile away and attracts sixty million people per day.
You want your logo to be interesting, but you don't want your customer to have to analyze and "figure it out." To ensure your logo is effective – make it simple, cohesive and in line with your product. A clean, minimalist design is preferred over a logo that is busy and complex. A rule of thumb for your logo is to be certain that you can easily describe your logo to someone else.2
Adaptability
Does your logo look as good on a business card as it does on your Yelp profile? It should look great anywhere and at any size. A successful logo translates across multiple platforms, including print and digital. If your logo is simple, you will have more flexibility across all marketing mediums like your website, social media pages and even billboards. Be certain that your logo is designed in vector format, which allows the image to be scaled to any size without losing the quality of the image. 
Agelessness
Coca-Cola has been a staple in American minds since the 1800s when its extremely recognizable logo was created. Since then, some minor changes have been made, but it has been written in the same Spencerian script since 1887.1 Once your customers are acquainted with your company, there will be no need to rebrand. When you are creating your logo, timeless elements should be considered. Simple symmetry, clean lines and modern structure all contribute to the agelessness of a successful logo.
References
1 Casella, B. (7 June 2013). 21 Recognizable brand logos with strong brand identities. Retrieved December 12, 2014 fromhttp://www.impactbnd.com/blog/21-recognizable-brand-logos-with-strong-brand-identities
2 Maguire, A. (26 June 2014). What makes a good logo? Retrieved December 10,2014 from http://quickbooks.intuit.com/r/branding/makes-good-logo