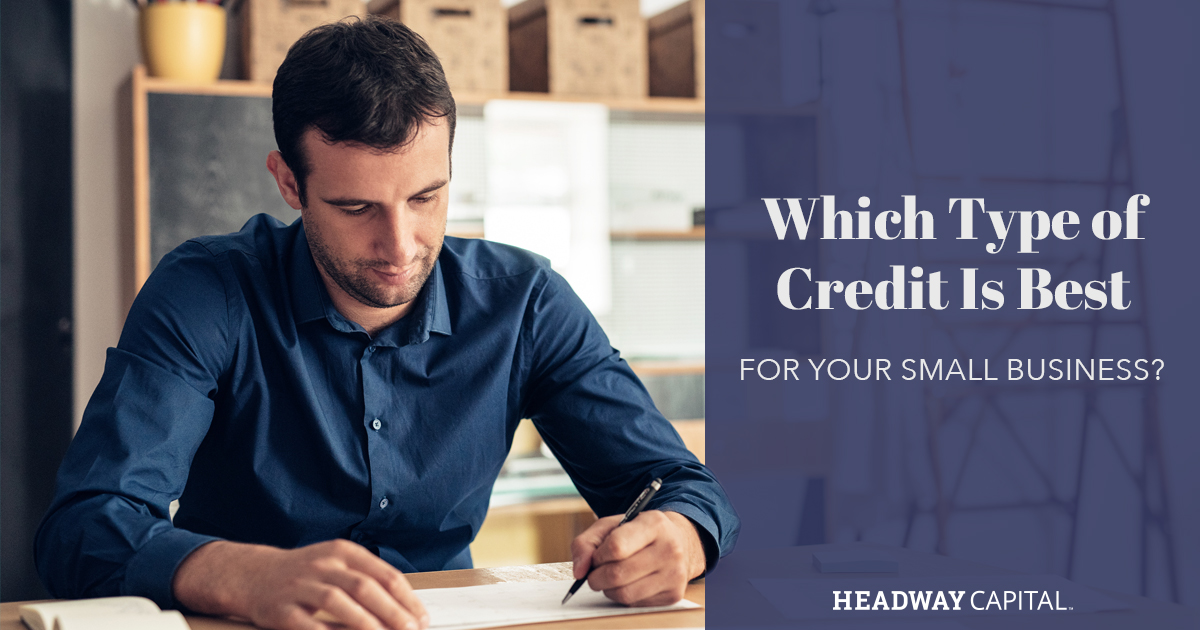 Credit Card, Cash Advance, or Line of Credit — Which Is Better for Your Small Business?
If there's one thing your business must have to run smoothly, it's a steady stream of capital. When you experience cash flow bumps — and 41% of small to medium-sized business owners do — you may turn to a credit card, cash advance, or business line of credit to fill the gap.
Here's what you need to know about how these financing options compare.
Credit Cards Can Offer Payment Flexibility and Rewards
If you need the option of carrying a balance over time, a credit card could be a solid solution. Not to be confused with charge cards, which require you to pay your balance in full, credit cards give you the flexibility of paying just the minimum due if necessary.
Credit cards can also yield reward miles, points or cash back on purchases. Depending on the card, you may be able to apply those rewards as a statement credit, use them towards free or discounted travel or redeem them as a statement credit, all of which translates to money saved for your business.
The downside is that unless you've opened a card with a 0% introductory APR on purchases, you'll pay interest when you carry a balance. For this reason, a credit card may be more appropriate if you only need to cover smaller expenses or you have sufficient cash flow to pay the balance in full each month.
A Cash Advance Can Get You Fast Funding
If your business has significant daily credit and debit card sales, you may want to consider a cash advance. With a cash advance, you're essentially borrowing against the value of future credit and debit card transactions. A small percentage of your future sales will be used to repay the cash advance.
One of the chief advantages of a cash advance is speed. If you're approved for an advance, it's possible to get funding in as little as 24 hours. Speed and convenience do have a cost, however, and a cash advance may be more expensive than other funding options.
Other benefits of a cash advance: it can be easier to qualify for than a credit card or business line of credit, you don't need to provide collateral, and borrowing limits can be more generous than a credit card.
Lines of Credit Can Meet Evolving Capital Needs
A business line of credit is similar to a credit card. As you pay down your balance, you free up more available credit that you can use for additional business purchases.
A line of credit is an attractive option if your capital needs change over time. For example, if you have a seasonal business, you could use a line of credit to cover payroll for your employees during the off-season, then use it again to purchase inventory to stock up for the busier months.
Of course, there are downsides. A line of credit may be more difficult to qualify for than a credit card or cash advance. The amount of funding you're able to get may also be lower, which could limit how far a line credit will stretch for your business.
Which Type of Credit Is Best for My Small Business?
Remember to think about the big picture as you weigh financing options. Consider:
How much capital your business requires and what you plan to use it for.
The amount of funding you may be able to receive.
The total cost of borrowing.
How your capital needs might shift over time.
What's required to qualify.
Keeping these factors in mind can help you decide whether a credit card, cash advance, or line of credit is the right choice for completing your business's funding puzzle.