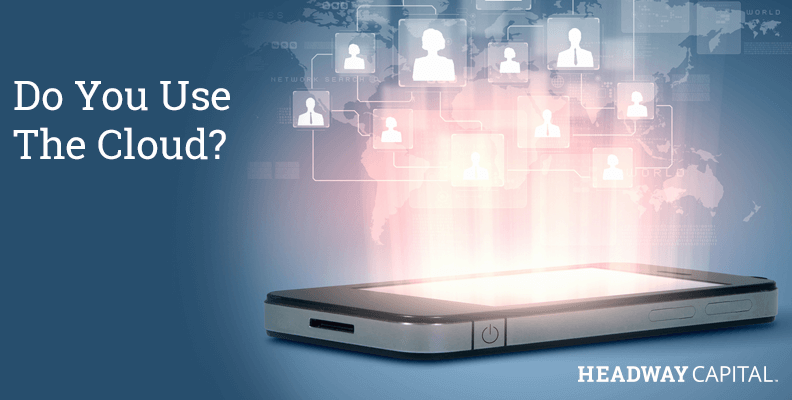 How to Use the Cloud for Your Small Business
You have probably heard the tech term "the cloud" being brought up in conversation more frequently lately. How does it benefit your business? Where do you get it? Do you know exactly what the cloud is?
The cloud is a network of servers that all have a specific function.1 It refers to a centralized location on the Internet that stores data, making it accessible anytime, anywhere, on any device. And whether or not you are aware of it, if you use any social media platforms or online data drives, you are already using the cloud!
By 2020, nearly 80% of small businesses in the United States intend to be fully operating on the cloud.2 If you're part of the 63% not currently using the cloud technology for your small business,2 here are some of the benefits to consider:
Reduced Cost. By adopting the cloud over physical file storage, your small business can save a good chunk of money.
Accessibility. Saving and accessing files on the cloud is simple. This is very important to consider if you're a non-tech-savvy small-business owner.
Flexibility. The cloud, depending on how much you plan to use it, can expand as your small business does.
Automation. Rather than employing IT technicians to keep your file storage system updated and maintained, the cloud automatically updates.
If your small business is interested in integrating the cloud into your small business, here are 5 ways you can use it:3
Data Backup
We're sure you know, but backing up your data is extremely important. The cloud helps to simplify this process by allowing your data to automatically update. It also creates copies of your data so you'll be safe from any malfunction or theft.
Convenience
A huge benefit of the cloud is that you can take it with you! The cloud allows you to access and sync your data from anywhere — which means you can work from wherever you please.
Sharing
If you have employees both near and far, the cloud makes sharing data very simple. Once your data is saved and backed up, sharing files can be as easy as emailing a link. This eliminates the time spent making copies and compressing large files.
Storage
Most small businesses use photos and videos for their marketing efforts. Although these are useful for social media, they take up a lot of space on your hard drive. The cloud allows you to remove those large files from your system and save them elsewhere so you can access them easily.
Growth
The cloud is scalable, which means you don't have to make a huge investment up-front. You can start small and gradually increase your usage over time rather than paying for services you don't need. The cloud is self-managed, therefore also cutting costs on hiring an in-house IT staff!
References
1 Fee, J. (2013, August 26). The beginner's guide to the cloud. Retrieved February 19, 2015 from http://mashable.com/2013/08/26/what-is-the-cloud/
2 Intuit.com. (2014, August 7). Small business success in the cloud. Retrieved February 19, 2015 from http://www.slideshare.net/IntuitInc/future-of-smb-for-slide-sharev2/1
3 Gregory, A. (n.d.). 5 ways to use the cloud in your small business. Retrieved February 19, 2015 from http://sbinformation.about.com/od/ecommerce/a/use-the-cloud-in-your-small-business.htm