Accommodation & Food Services Financing
Expand your Business and Ride out Any Slow Periods with a Business Line of Credit
Select the amount you wish to borrow:
Choose your repayment term
12 months
18 months
24 months
How frequently do you want to make payments?
*This business loan calculator assumes a monthly interest rate of 3.3%. Your interest rate may vary based on your application information.
There can be a cyclical nature to working in accommodation and food services, yet your business still has to maintain a staff and keep the lights on. An expansion opportunity may offer long-term growth, but it takes business capital to get things started. Accommodation financing and restaurant financing can help you ride out any slow periods and seize new opportunities.
How Accommodation & Food Services Financing Can Help Your Business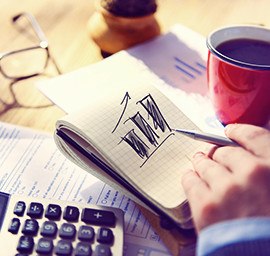 Business growth
You can expand an existing store or open new locations. Financing can help you cover the costs of new space, the equipment and staff you'll need.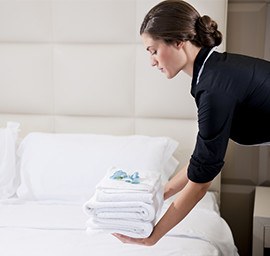 Franchise expansion
If corporate gives you the chance to add another store, financing can help pay for your upfront costs of buying and promoting the new facility.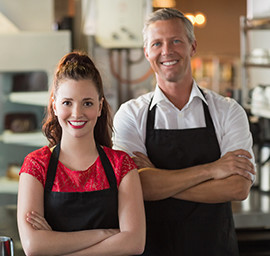 Food & staffing
Use financing to pay your employees and vendors when business is slow.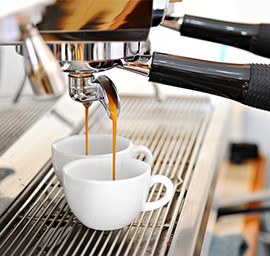 Contingencies
If an oven, freezer or some other piece of equipment suddenly needs replacing, you could use business financing to take care of this problem quickly and keep your business operating.
Hospitality Financing: Business Loans for Restaurants, Hotels and Motels
Getting proper financing for your hospitality business can be the difference between success and failure. Between unpredictable demand and seasonal cycles, your revenue and expenses can shift dramatically over the course of a year. With financing from the right partner, you have the opportunity to scale to meet demand and keep things moving when business is light.
Headway Capital Business Line of Credit
Headway Capital offers a true line of credit with no hidden fees for accommodation and food service businesses, helping them fulfill any business financing needs. You can borrow the amount you need (up to your credit limit) when you need it, building your business at your own pace.
Credit Line
Up to
$100,000
Repayment Term
12, 18 or 24 months
Payment Frequency
Weekly or monthly

Loan Type
Business line of credit

No Hidden Fees
No application fee or non-sufficient funds (NSF) fee

Clear Cost
Clear payment terms, interest does not compound, no penalty for early payoff
Why Choose Headway Capital?