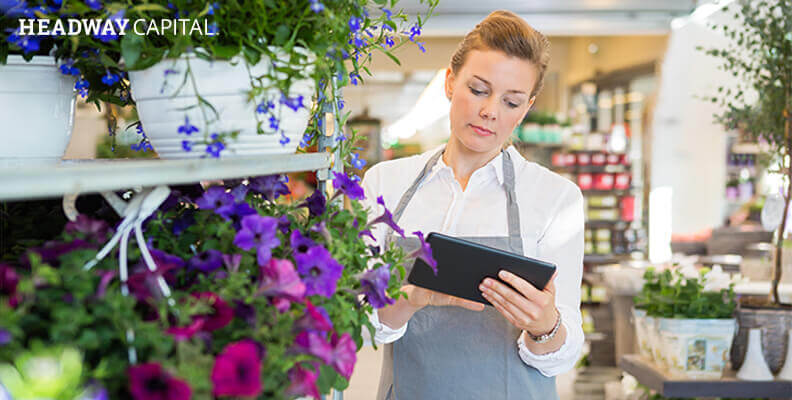 Tools to Run Your Small Business
From finance to customer support, it takes intuitive tools and resources to run all aspects of your small business. We've broken down, based on the different needs of the different parts of your business, the best tools available to you and your small biz.
Whether you need something to help manage meetings, distribute content, communicate with customers, or analyze websites — we've got you covered. Plus, all of the listed tools are very affordable, if not free! Enjoy our compiled list, and start making your business easier to manage today.
General Tools
Some tools available out there are great at handling more than just one department of your business.
Google Apps: For a suite of essential tools to run your small business, look to Google Apps. Gmail, calendars, docs and the drive all work to organize and prioritize all aspects of your business.
Zoho: This helpful suite of apps can do everything from boosting sales to managing all day-to-day activities of your small business!
WORKetc: As one of the pioneers of the all-in-one business management tools, WORKetc has grown to handle everything from back office tasks to customer-facing activities.
Finance
As a critical component to your business, keeping your finance department adequately equipped with the right tools will ensure the success of your small business.
Wave: For small business (9 employees or less), Wave manages invoicing, accounting, payroll, payments and more for free!
Freshbooks: Perfect for small businesses, Freshbooks is an online business-accounting program that intuitively helps track expenses, income and more while giving you a variety of reports.
Expensify: Having trouble focusing on the important things because expenses and invoices are getting in the way? Expensify is a great tool which allows you to streamline the way your employees report expenses, the way expenses are approved and the way your export that information.
Invoiceberry: Create, send and manage your invoices and keep track of expenses and payments all from this online tool. Invoiceberry helps your small business send quotes and invoices to clients all within a few clicks. All the invoices are also stored online and are easily accessible.
Customer Service
Going above and beyond for your customers is extremely important for your small business to stand apart and succeed. To put your customer service ahead of the game you'll need helpful and responsive tools.
Zendesk: Zendesk brings companies and their customers closer together, providing a software for better customer service. With inbound ticket requests, self-service usability and a customer engagement platform, Zendesk makes it extremely easy for your customers to feel happy and supported.
GetSatisfaction: Looking for a great customer community platform that interacts with your users, gets feedback and provides technical support? Look no further. The tool also helps companies create engaging customer experiences by fostering online conversations about their products and services at every stage of the lifecycle.
Desk.com: For an extra customizable and pleasant customer service tool, look to Desk.com. This customer support app is perfect for small businesses as it allows you to quickly help customers troubleshoot issues and close their own cases. Reduce the time spent on simple cases by taking advantage of the app's ability to automate repetitive tasks.
Marketing
Your small business needs to market itself but you also need to be smart about budgeting. Rather than splurging on fancy marketing plans, rely on these innovative and creative online tools to save you money and get your name out there!
Mailchimp: Need help designing email newsletters, gaining insight on your subscribers and sending automatic messages? Look to Mailchimp for all your email needs. Plus there are mobile options and integrations with a ton of popular apps you probably already use like Salesforce, Eventbrite, Google, Twitter, Facebook and SurveyMonkey.
Constant Contact: Perfect for small businesses, this affordable and easy-to-use online tool lets you create effective email marketing and campaigns. It's helpful resources will help you make sense of any marketing questions you or your small business may have.
Sprout Social: This social media tool intuitively allows you to set up and schedule all of your social-media marketing from one platform. Choose what content you want, when you want your posts to go up and where you want them to go. Manage and grow your social media like never before.
WordPress: It started as just a blogging platform but WordPress has transformed into a multifunctional open-source content management system, which can create dynamic websites of all types. With over 35,000 plug-ins and 3,000 themes available, WordPress is a valuable tool for your small business.
Legal
Intuitive and secure tools are indispensible to a small business' legal matters. Don't risk it with tools you're unsure about — look to the recommended ones below.
Docusign: Use this cloud-based electronic signature platform to securely collect information, automate data workflows and sign anything, anywhere.
Legal Zoom Business Attorney Plan: Specifically tailored to small businesses, this personalized attorney plan provides reviews of contracts and other legal documents, for a fraction of the price.
Trademarkia: Make sure your name or idea isn't taken by searching this site's 6 million registered logos.
Sales
As the heart of your business, keeping your sales as frequent and as profitable as possible requires several tools. Here are some of our favorites:
Highrise: This tool puts together all those little points of contact your small business has so you can see the bigger picture. Acting as a home base, Highrise organizes notes, tasks and email conversations for up to 30,000 customers, leads, partners and contact, everyone who's important to your business.
Velocify: As a cloud-based lead management solution, Velocify turns leads into conversion and tracks your performance so you can improve your sales.
BidSketch: Create professional and persuasive client proposals in half the time it normally takes.
E-commerce
Many small businesses have an e-commerce component to their operation and require tools to smoothly and safely gather information and payments. 
Recurly: If your business offers subscription or reoccurring billing, this is a technology you'll want to implement. Recurly provides a simple solution, accepts many payments and is trusted by many companies.
Shopify: This is an E-commerce software that allows you to sell in more ways than ever before. You can set up a fully hosted and customizable shopping cart, which has mobile access in mind and accepts all global currencies.
Vendio: This online software solution offers an online store and simplifies selling on multiple platforms like eBay, Amazon and more.
Internal Communication/Organization
To keep your small business running smoothly, you'll need to keep organized and have efficient lines of communication between employees.
Slack: Slack is a perfect messaging app for your small business team. It features real-time messaging, file sharing, one-to-one and group conversations, inline images and video, rich link summaries and integration with services used every day.
Do: What's worse than time-wasting meetings? Use Do for the most productive meetings. This app allows you to use a visual timeline to set an agenda, track follow-ups and define outcomes. Also included: shared notes, presentations, docs and automatic meeting summaries.
Wunderlist: Wunderlist is a collaborative to-do list platform that lets you be as productive as possible. Accessible across all platforms, you can delegate to-dos in your shared lists and accomplish more together. Add due dates, reminders and comments for accountability and discussions.
Evernote: To gather all your notes, to-dos, emails and webpage clips in one place, look to Evernote! This app allows your to gather everything that matters, whether you're surfing the web or capturing handwritten notes and then share it with your team.
From the Road
If you're one of the lucky few who have the opportunity to run your business from home or while traveling, you'll need to be equipped with accessible and reliable tools.
Boomerang: Working abroad? No problem. If you encounter troubles with time zones and find it difficult while communicating with teams or clients, try Boomerang. It allows you to schedule your Gmail emails and will send them out at specific times using all browsers.
Dropbox: This tool is widely used and is a no-brainer if working from anywhere but the office. Dropbox acts as a virtual location to store documents safely. It automatically syncs to all your devices and allows you to share your files to anyone who needs them. Choose your storage size and get to syncing!
Skype: In case you're not familiar with this hugely popular video app, Skype is a way for you to connect with anyone from any location in the world. This essential tool is immensely important for any business traveler who needs a voice-based or video chat and doesn't need high international phone rates.
Prezi: Need to give a presentation but you're currently in Beijing? No problem. Prezi allows for you to create great cloud-based presentations on the go. They will auto-sync across all devices when changes are made, making it even easier to be an entrepreneur on the road. You never know when you'll meet the next great client or partner!
Paypal: No more worrying about exchange rates or mailing payments — use paypal for secure transactions. Send money, make an online payment, receive funds or set up a merchant account. It's and safe for your small business!
Lola: From booking, budgeting, managing and reporting, Lola is an all-in-one corporate travel management tool. Access discounted rates on hotels, flights, cars and more with this time-saving app.
References
Ueland, Sig. February 16, 2015. 20 tools to run a small business. Retrieved January 15, 2016 from
http://www.practicalecommerce.com/articles/80188-20-Tools-to-Run-a-Small-Business
Nazar, J. May 28, 2013. 30 terrific tools for small businesses. Retrieved January 15, 2016 from http://www.forbes.com/sites/jasonnazar/2013/05/28/30-terrific-tools-for-small-businesses/#2a4f85ec281a3202408e281a
Entrepreneur. (n.d). Use These 24 Tools to Run Your Business From Anywhere in the World. Retrieved January 15, 2016 from http://www.entrepreneur.com/article/249589