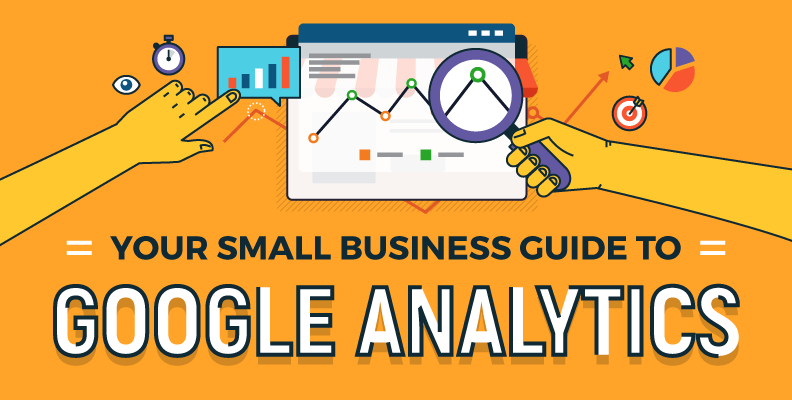 Your Small Business Guide to Google Analytics
If you own a business, you should probably be using Google Analytics. It's one of the most important tools you can have for understanding and making the most of your website.
In fact, estimates suggest that as many as 30 to 50 million websites use the free service, which simply requires a Google account to access. Once you see the wealth of information and insights at your fingertips, Analytics will quickly become your business's online best friend.
How many people are visiting the site? What channel brings them there? Which pages are the most and least popular? How long do users stay on the site?  No matter what question you have about your website's performance, it's likely that Google Analytics has the answer. The new knowledge will allow you to tweak your website's layout and content over time, ensuring it becomes a powerful and effective tool for reaching your business objectives.
Google Analytics can seem complicated and intimidating for a first time user. But with a solid foundation in the basics of Google Analytics, you'll be able to progress to using its more advanced features as well. From setting goals to tracking conversions to generating reports, the possibilities it offers are almost endless.
There are myriad ways that Google Analytics can improve your business's online performance. Use our guide to help you get started and find your way around, then start transforming your visitor data into tangible success for your business.

If you're in need of changing your marketing strategy, a business line of credit can give you access to the funding you need to drive your success.
Sources
Google. (2017) Google Analytics Solutions. google.com
Hines, K. (2015) The Absolute Beginner's Guide to Google Analytics. moz.com
Megalytic. (2017) How to Set Up a Google Analytics Account. megalytics.com
WordPress. (2017) MonsterInsights: Google Analytics for WordPress. wordpress.org
Google Support. (2017) About Dashboards. support.google.com
Google Support. (2017) About Real-Time. support.google.com
Faucheux, M. (2017) Google Analytics New User Interface: How Has It Changed? supermetrics.com
AGConsult. (2017) How to track down the least visited pages of your website and what to do with them. agconsult.com
Firefox Add-ons. (2017) User Agent Switcher. addons.mozilla.org
Harris, J. (2017) Simple Tips for Sleuthing Your Site Performance Using Google Analytics. contentmarketinginstitute.com
Cleary, I. (2017) Understanding Google Analytics: A Simple Guide to Advanced Terms. razorsocial.com
Optimize Smart. (2017) Reduce Bounce Rate in Google Analytics Through These 11 Powerful Methods. optimizesmart.com
DBS Interactive. (2016) Google Analytics Made Easy: New Visitors vs. Returning Visitors. dbswebsite.com
Kissmetrics. (2011) 9 Awesome Things You Can Do With Google Analytics 5. blog.kissmetrics.com
Google Support. (2017) About the Users Flow report. support.google.com
Saeed, S. (2017) How to Create a Goal in Google Analytics to Track Conversions. monsterinsights.com
Lofgren, L. (2012) 4 Google Analytics Goal Types That Are Critical To Your Business. blog.kissmetrics.com
Embed This Image On Your Site (copy code below):