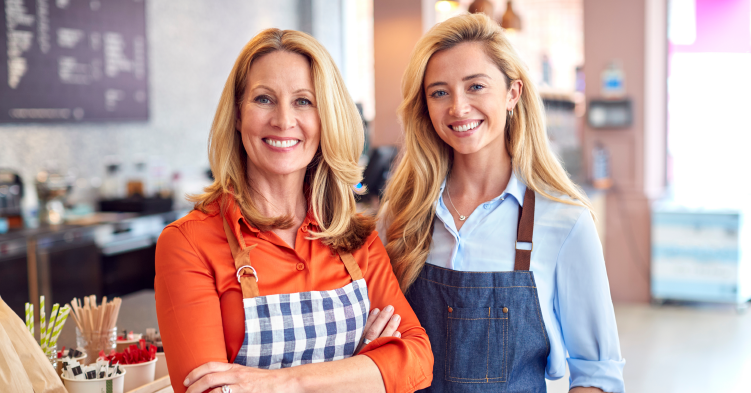 7 Reasons to Support Small Businesses
Without small businesses, every town would feel more or less the same — the same restaurants, the same coffee shops, the same big-name retailers. Small businesses form the fabric of our communities, but they're often overlooked. Think about the last time you ordered a book. Did you check to see if your local bookstore had a copy first?
Between lockdowns, restrictions and soaring inflation, the last few years have been hard on small businesses — and they need your support. Here are seven reasons why shopping small is good for the economy, local communities and you.
1. Small Businesses Create Jobs
Since 1995, small businesses have created 62% of all net new jobs, bringing opportunity and local employment to their communities.1 Supporting these businesses allows them to continue growing and hiring.
2. Small Businesses Are Good for the Local Economy
Money you spend at a local business often goes on to pay for local supplies, local services and local wages. Since small businesses often purchase goods and services from other small businesses, supporting one tends to support a whole network. This means more dollars stay in your community's pockets, boosting your economy and helping small businesses secure financing to grow.
3. More Tax Dollars Stay In Your Community
Shopping locally keeps tax dollars closer to home. Not only the sales tax, but also taxes paid by the small business for things like property, income and payroll. These dollars go directly back into your community, supporting infrastructure like roads, schools, parks and more. 
4. Small Businesses Are Better for the Environment
Small businesses don't require the massive infrastructure of big retailers, meaning they tend to have much less of an impact on the environment. Plus, they often stock local products, cutting down on shipping and transportation. 
5. Small Businesses Add Character to Your Community
When you think about what makes your town special, you probably think about the small businesses. Maybe it's the coffee shop that always knows your order, or the bookstore that gives the best recommendations. Small businesses aren't just a part of your community, they are the community. 
6. You Can Find Unique and Exclusive Products
Small shops often stock items you can't find anywhere else. You can find pieces from local craftsmen, novels from local authors and art from local artists. Small shops have access to unique and exclusive items, giving a lot more meaning to your purchases.

7. You Get Better Customer Service and More Expertise
When you shop small you're more likely to receive personal, memorable customer service. Small shop owners are a part of the community and often they're genuinely passionate about their business. This is usually reflected in the level of care and expertise available to their customers.
Sources
1U.S. Small Business Administration, Office of Advocacy (2021). Frequently Asked Questions.