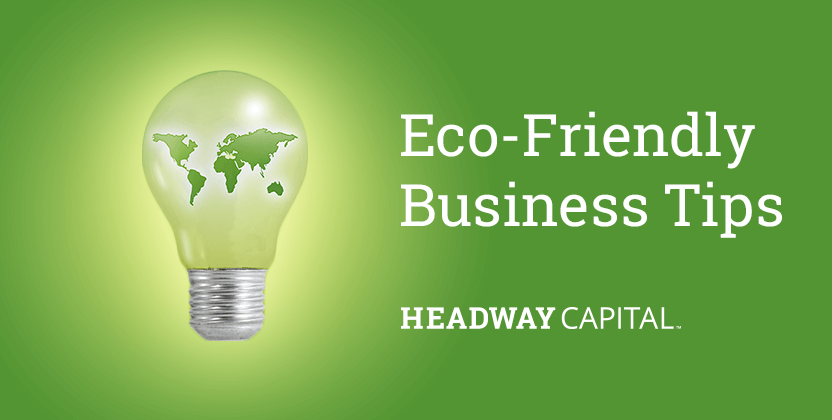 How To Be a Green Business
No matter what products or services your business offers, it is important to stand out from your competition. One way to separate your business from the pack is by going green. By becoming more eco-conscious and marketing your business as such, you'll find opportunities to save money, reach a new customer base, and help save the environment while you're at it.
Corporations like General Mills and sports franchises like the Philadelphia Eagles have gone green by opting to recycle solid waste.1 Although these businesses are on a larger scale than most, there are many different options for greening your business, even if it's small. Some simple ideas include turning off equipment when not in use, printing double-sided documents, and contracting companies who take back packaging for reuse. These simple measures benefit the environment and create sustainability.
If you choose to go completely green with your business and meet the obligatory qualifications, you may want to become certified. Green America, a not-for-profit membership organization, certifies businesses that are:2
Using the business to promote positive social change;
Operating a "values-driven" business according to beliefs of social justice and environmental sustainability;
Making sure that the way they run their facilities, source, manufacture and market their products is environmentally responsible;
Equal opportunity employers committed to going above and beyond for customers, communities and the environment;
Accountable for their business by constantly refining and documenting advances, and working honestly in all aspects of the industry.
In order to take advantage of your green efforts, marketing these changes to your customer base is essential. To effectively promote the eco-conscious modifications you have made to your business, be transparent about the "green" changes you have made. Due to many companies opting to go green, the term has been used to mean many things. Tell your customers specifically what your company is doing to be eco-friendly and keep them updated. Lastly, promote your changes using only green materials!
References
Borden, M., Chu, J., Fishman, C., Prospero, M. A. & Sacks, D. (2007, November 1). 50 ways to green your business. Retrieved from http://www.fastcompany.com/60952/50-ways-green-your-business
Green America (2014). Green America: What is our green business certification. Retrieved July 2, 2014, from http://www.greenamerica.org/greenbusiness/certification.cfm