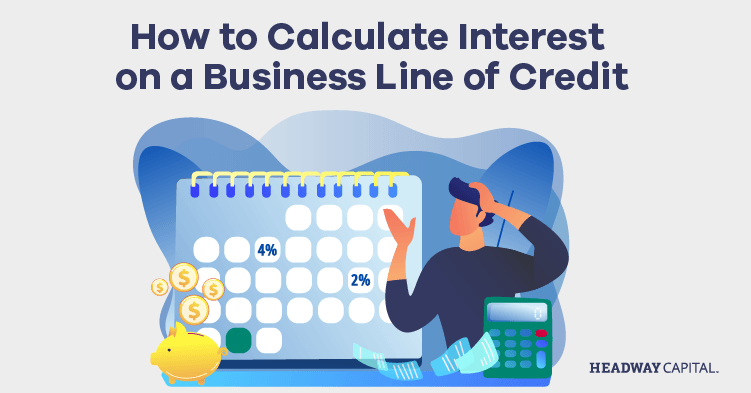 How Does Interest Work on a Line of Credit?
Small companies with an ongoing need for financing might be interested in revolving forms of credit, like a business line of credit or credit card. However, it's important to consider all the details of the loan to help determine the best type of funding for your needs.
A revolving line of credit works differently than other forms of credit, such as a small business loan or term loan. Instead of borrowing a lump sum, a line of credit provides ongoing access to funds up to a certain credit limit. As the principal balance is repaid, that amount is available to borrow again.
Interest works differently with a line of credit when compared to a small business loan, as well. Rather than paying interest on the entire lump sum, borrowers only pay interest on the principal balance amount that's outstanding from the previous month's billing period. Interest on a line of credit is calculated based on the leftover principal balance, or amount borrowed, excluding any previous interest fees, where applicable.
How Do I Calculate the Interest Fee on a Business Line of Credit?
We'll use the following equation to calculate interest on a line of credit: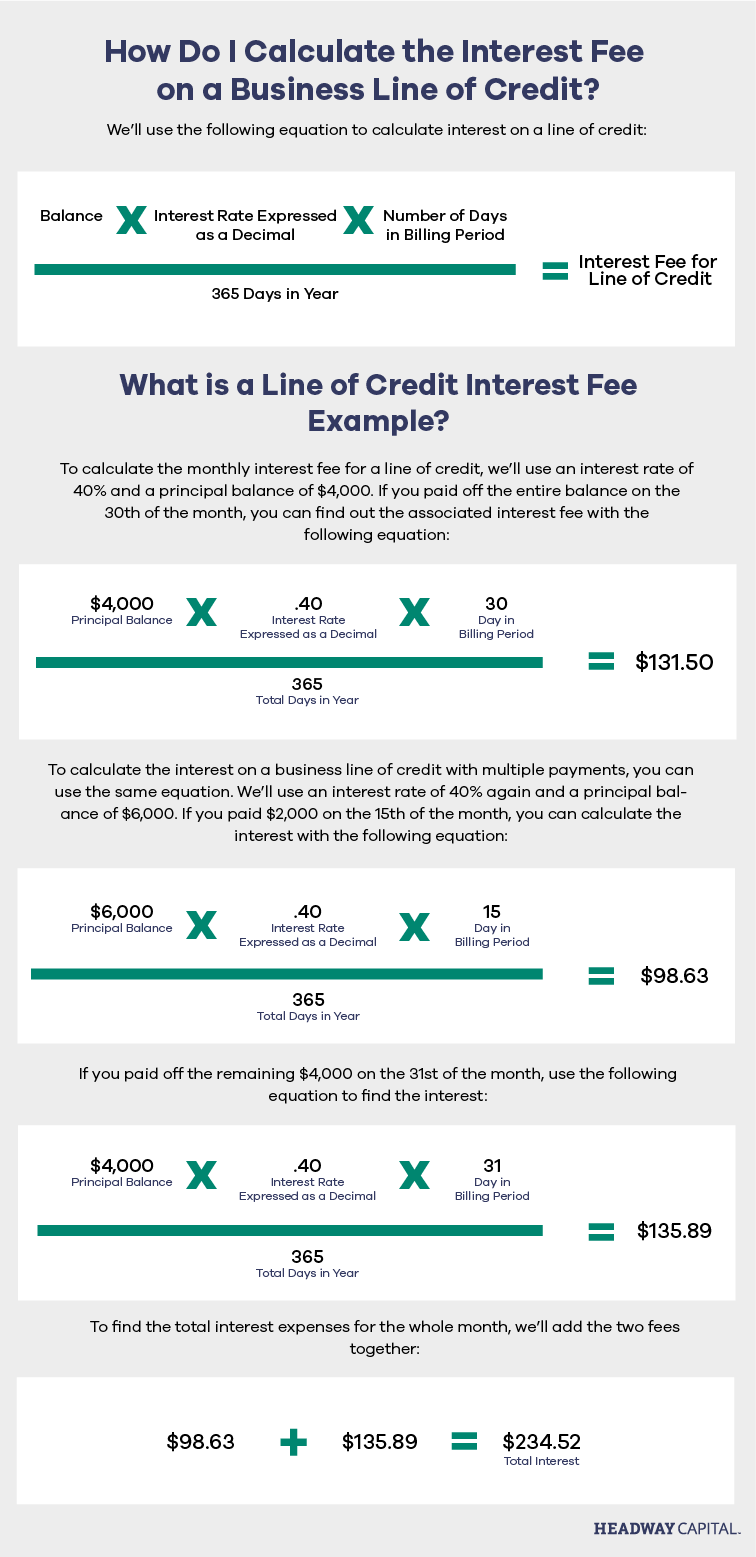 While interest rate is an important factor to consider when comparing small business credit options, it may not be the only cost associated with the loan. Lines of credit may be subject to other fees, such as origination or draw fees, for access to capital.
Note: Figures provided are for illustrative purposes only. Actual loan details depend on factors like your creditworthiness, location, type of loan and the lender.
The information in this article is provided for educational and informational purposes only, without any express or implied warranty of any kind, including warranties of accuracy, completeness or fitness for any particular purpose. The information in this article is not intended to be and does not constitute financial, legal or any other advice. The information in this article is general in nature and is not specific to you the user or anyone else.
Embed This Image On Your Site (copy code below):