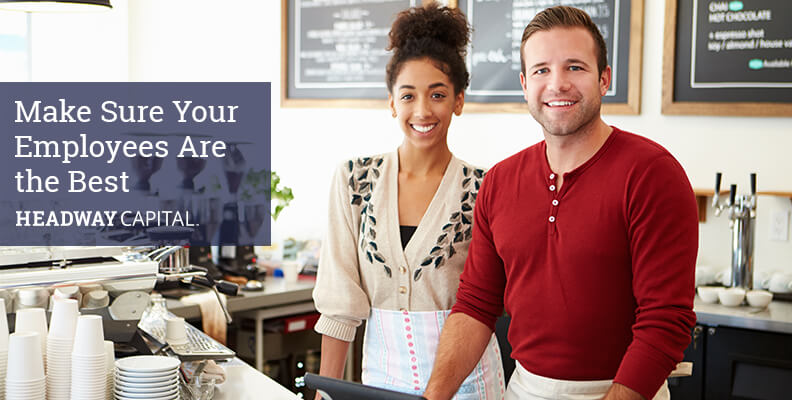 5 Ways to Train New Employees
If you work at a small business, you know how important it is that employees are at the top of their game at all times. Unfortunately, one of the best ways to ensure their skills are in peak form — regular training — is often thought of as an investment of time and money that a small business cannot spare. This is a big mistake!
Well-run training programs not only develop employee skills but also make employees feel more enthusiastic about their job. Engaged employees work harder and stick around longer, paradoxically meaning that good training can cut down on the training budget: Replacing a worker costs on average 100 – 125 percent of an employee's annual salary.1
Try some of these strategies to make sure that your employees are ready for all the challenges that come their way!
1. Start Small
You don't need a whole training department right away. A quick way to start developing employee skills is to pick out an experienced team member with good communication skills, and charge them with passing on their knowledge to other workers.
2. Cross-Train
Set up regular employee shadowing and encourage team members to take on new responsibilities. This will reduce the burden on your organization if someone leaves. Several people may be able to pick up the slack, and it will make training new employees easier since there won't be just one or two people who can get a new hire up to speed.
3. Look to Associations and Trade Groups
Many industry associations offer resources such as regular conferences and focused training sessions that can quickly help your team build a specific skill. They can also help you find knowledgeable speakers and online training resources for your employees.
4. Set Goals
All the training in the world is worthless if it doesn't actually improve your business. Make sure you have measurable metrics that will reflect how well the training programs work to increase performance over time. If certain programs don't seem to be worth the time and expense, scrap them and look for fresh options!
5. If You're the Boss, Get Involved!
Obviously you're experienced in your industry if you run the company, but you don't know everything! Even the most veteran businessperson can learn something new in a training session, and going through the same exercises as your employees will give you a better sense of what they're learning and what you can expect from them.
References
1 Beesley, C. (2012, October 8). 8 Tips for training your small business employees on a budget. Retrieved April 3, 2015, from https://www.sba.gov/blogs/8-tips-training-your-small-business-employees-budget