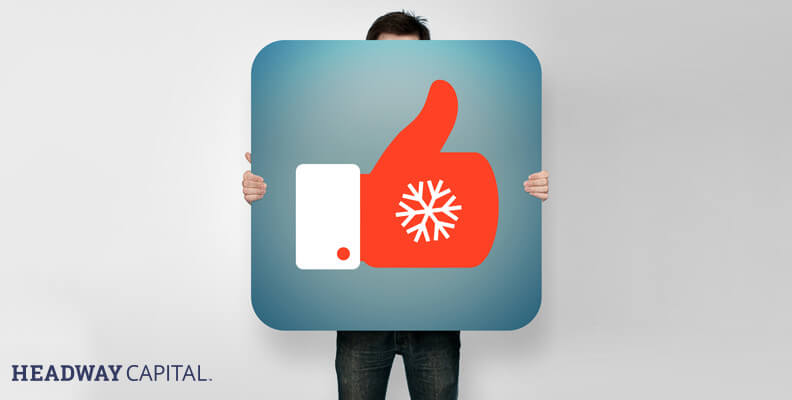 5 Last-Minute Holiday Marketing Tips
It's that time of year again. The time when snow starts to fall, lights start to glow and business starts to boom. The holiday season is in full swing, and even though it's a little late in the game to map out your small business marketing strategy, there's still time to make this season a success by following some best practices.
Below, we've outlined five last-minute marketing tips your small business can use for a successful holiday season! 
Holiday Sales/Discounts
Holidays are a common time to give back and offer customers sales and discounts. Since you anticipate high volumes of purchases, you can afford to offer reduced prices. And it's important not to be left behind by competitors who are offering lower prices!

Consider limited-time offers for the holiday months to incentivize customers to hurry their purchases.
Days before Christmas, offer an enticement to your retail and service customers, and you will most likely attract many buyers who are in a desperate search to find the right gift at the right price.

Holiday Card
Personalize your approach and send a holiday card!

Let your customers know how appreciative you are for their support throughout the year and send them a nice, festive holiday card.
Make sure to include a holiday promotional code, a thank-you message and sincere warm wishes for the holiday.

Utilize Social Media
Since social media is so popular and relevant throughout the rest of the year, it makes sense that during the holidays it's an extremely valuable tool to market your business.

Social media is a fantastic resource to promote sales and contests, and to play off seasonal hashtags. (#stockingstuffers #giftideas #lastminutedeals)
Social media is also a great tool to route customers back to the website for e-commerce sales.
Posting beautiful holiday images on social media will evoke emotion from your customers, promptly getting them into the holiday (and shopping) spirit!

Share Useful Tips
Sharing innovative and useful tips and tricks with customers is a great way to draw attention and gain credibility.

Offer any and all kinds of tips, from recipes to DIY decorating.
Practical and useful tips will be strongly valued as the holidays creep up and customers start to panic over what to make for Christmas dinner or how to decorate the house for New Year's Eve.

Host an Event
Give back and host an open house or holiday party for your current, new and future customers.

Offer giveaways and exclusive sales while letting guests enjoy yummy treats and beverages.
Make sure you have a sign-up for your newsletter or email list!